We almost went to Nine Mile on Saturday, but were afraid conditions would be too soft, with the above zero temperatures. Wishing we'd gone now.
I went around 11 and it was excellent! Super crunchy, it must have been much colder there than in the city overnight Friday. Lots of folks out for a walk at the front loop but only a couple of people walking towards the back half.
Working on some spins. I can easily get 180 off the kicker but I suck at riding fakie. I may as well just pull harder and go the rest of the way around next time…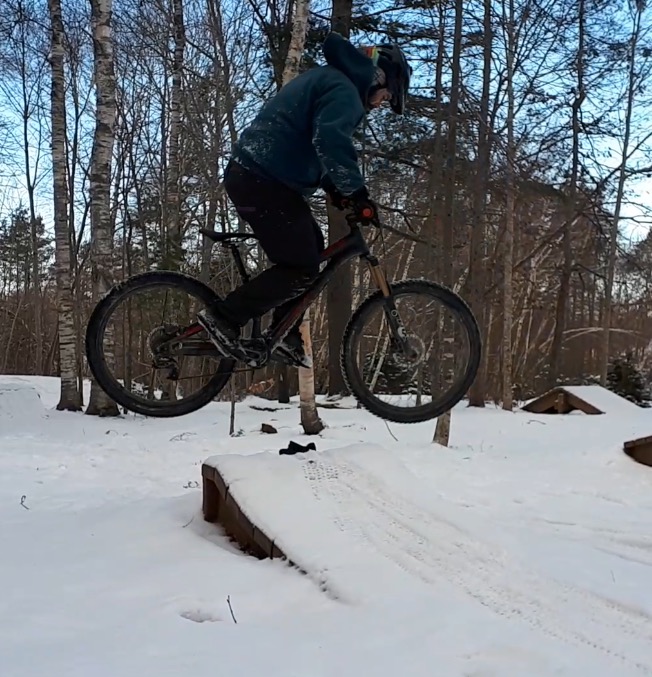 So insane. Make sure you rent bikes while you're there. It's so much fun to ride in a city built for bikes. They don't wheelie well though.
Results of my last ride… under the wrap are 7 new stitches. Last time I go out on icy trails with out gloves. OUCH…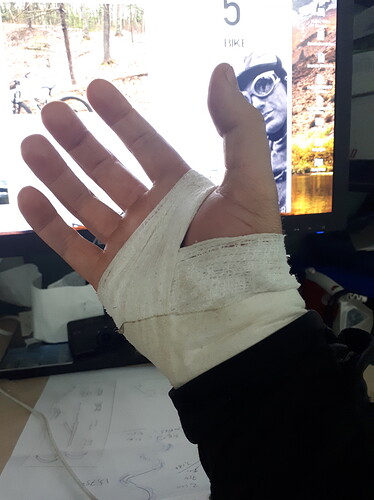 OW! Hope you're hand is back to normal soon, Ryan.