I suspect This is one of your secret build up singketracks around Bayer's Lake vicinity.


Maybe the picture is too vague. Its top of whopper rock garden. @jetter and I spent some time playing in puddles there yesterday.
Need to go out with a shovel and bucket to lock rocks in with some granite grit.
(kinda stoked about it since I've riding through slop there for the past 5+ years,

)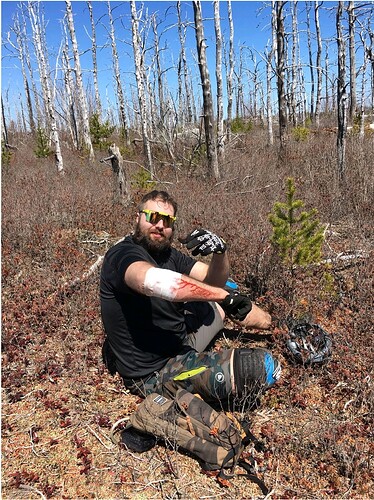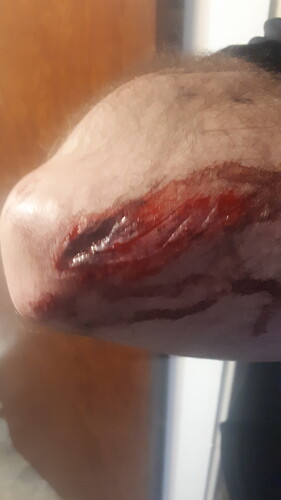 Learned my lesson. Elbow pads are worth it. But hey when your down might as well enjoy a double chocolate cookie. Because cookie!
Ouch, man.
Looks nasty when you take off the bandage and stuff a camera in its face.
That's the @TheGOAT, before the incident, I presume.
Haha that's what we'll say!
Beauty day out on the trails with everyone today. Thanks for having us! Be back down with a fixed bike and more endurance later this year!
I was awful grouchy about it at the time but itching to ride again! Be using elbow pads from here on out.
I would say every bruise, cut or broken bone I get at fight are like medal of valour for me.

Wear it proud. Heal well.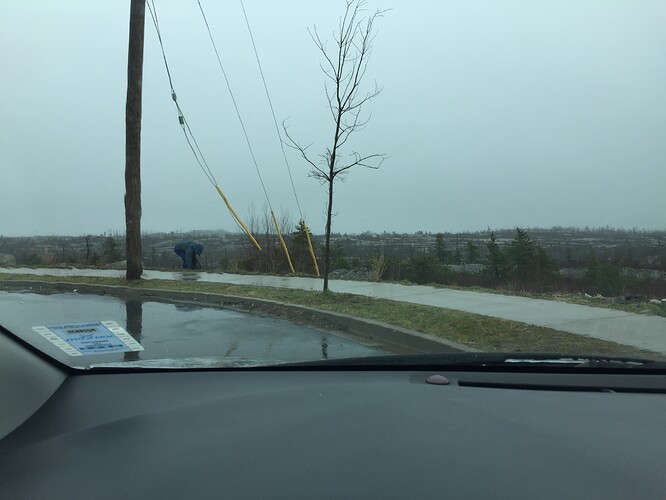 Found This awesome soul picking up thrash on a rainy day at the cul de sac!
#

mrwa