Via Facebook
Dear McIntosh trail community, The McIntosh Run Watershed Association (MRWA) began in 1994 as a voice for the McIntosh Run, its tributary waters and the land within its watershed.
We've worked hard at building and maintaining the trails to get more community members participating and enjoying the Macintosh Run Watershed area. Thanks to our dedicated association members and tireless volunteers, Our Trails have become nationally and internationally known and respected for our unique topography and enjoyable terrain for all skill levels. However after years of scouting, planning and building trails that make use of natural terrain features such as switchbacks along granite whalebacks- time and again we find the trails have been altered by trail users cutting corners, straightlining and trail braiding all to pursue faster times on popular ride mapping technology. Thus, this upcoming spring 2023 we will be devoting the bulk of our trail building resources to first and foremost build new trails that seek to mitigate these unwanted trail modifications to pre-existing trails. In studying various KOM segments and heat maps online and observing trail-user altered lines - colloquially known as "Strava Lines" - we've determined that by far the most popular lines are straight lines that avoid technical features-So that's what we're going to build. It's known as the "if you can't beat 'em, Join 'em" approach to trail building. In developing this new approach to trail building our board identified four main challenges to overcome, each with unique solutions.
Challenge number one: a straight trail without features is actually quite difficult-what with all of the rocks and trees getting in the way. Solution: We've partnered with the developer who "accidentally" clearcut 20 acres of Long Lake provincial park a few years ago to make a similar "mistake".
Challenge number two: A single straight trail takes up the same amount of land usage as a winding trail with less distance. Solution: We will create multiple overlapping straight lines to maximize space, similar to this example.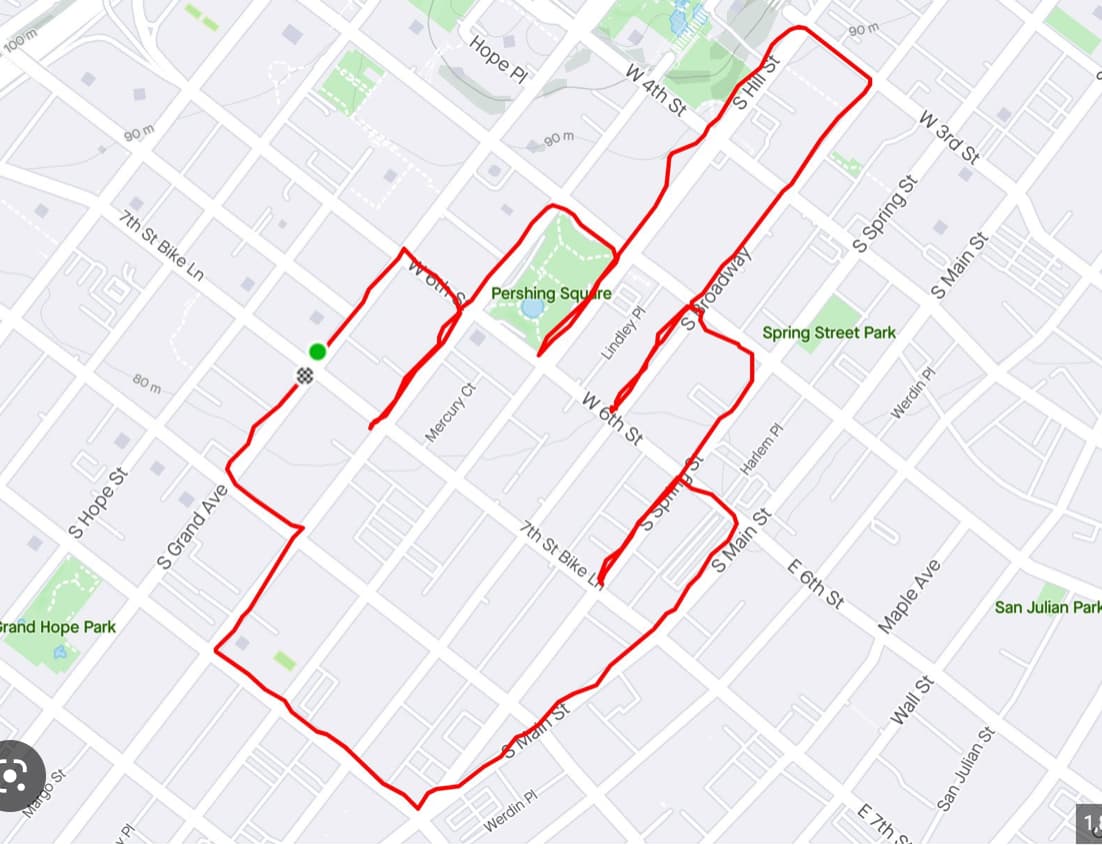 Challenge number three: If everyone is riding the "Strava line trail", there won't be any "creative riding" possible to achieve a KOM over others, and that's the whole pint of riding right?. Solution: We've partnered with Strava to create hundreds of different segment starting points accurate within millimeter increments, therefore someone couldn't intentionally ride the same segment as you if they tried, while also keeping the overall segment tracking with a standard deviation error of 3 metres. This should keep leaderboards interesting. You'll be KOM'ing all over the place.
Challenge number four: with the aforementioned clearcutting, and granite removal, the previously weather resistant trails could become muddier and prone to erosion. Solution: While not accomplished this year, we will implement a new durable trail surface that is not only weatherproof, but should also lead to faster ride times. See future example here.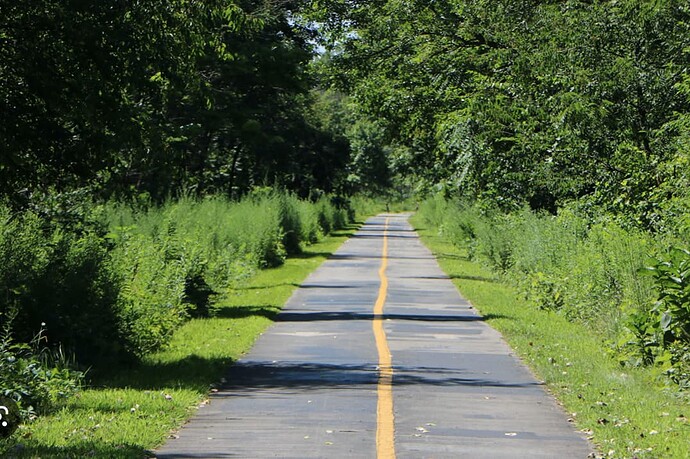 Until then, to deal with mud we've partnered with local bike shops to give trail members a deal on 26X1.9 mud tires, as industry pundits are declaring these will be making a comeback and/or need to get rid of surplus.
We can imagine the whole MTB community is very excited. If you like these changes to our beloved trail system, just wait until next year, we'll be going full Moto…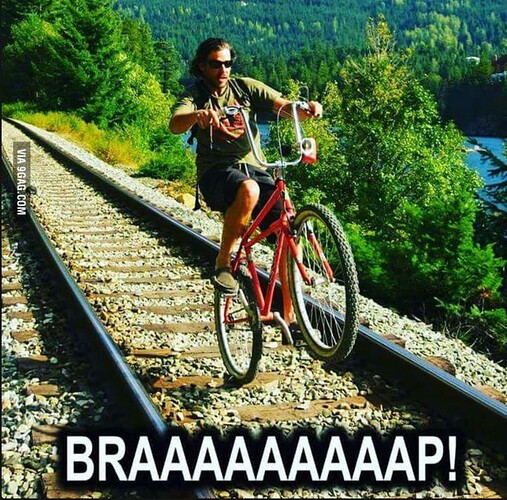 April Fools!