Nice comprehensive fairly easy to digest report on mountain bike injuries
Here's a brief summary from pinkbike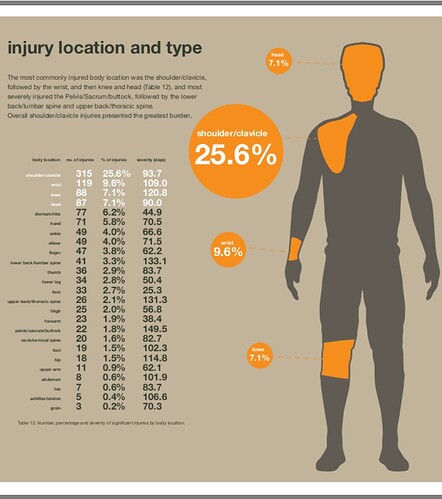 This sums up all my previous Hx of injuries over the years. And to most mtbrs I've known too. I'm curious on how much of a factor of difference if your clipped in or not to the pedals.
Read the comments section too that if you have karate background helps too roll out those nasty bail out, which really do helps imo.
Also to most LBS here they don't sell that much of protective products especially shoulder padding on there line besides motocross atv ones. Just my two cents.
I agree with the martial arts thing. Watched my buddy go otb hard on my bike on pavement and come out with not even a nic. Just rolled 2 times and ended up on his feet.
This was an EWS study and almost everyone clips in other than Sam Hill and maybe a couple other random riders. But I'm pretty sure every top EWS racer other than Hill clips in.