This adventure race in New Brunswick looks pretty interesting. MTB+Paddling+Trekking…140 kms over 2 days.
Would be nice if they'd share how long each segment is. I don't mind some trail running, but would need to make sure my ankle can handle the distance. I competed in an adventure race many years ago when I lived in Australia. It was an awesome experience!
Alright who's coming? Im in.
@IanM_MTB you're ankle would be fine by that time.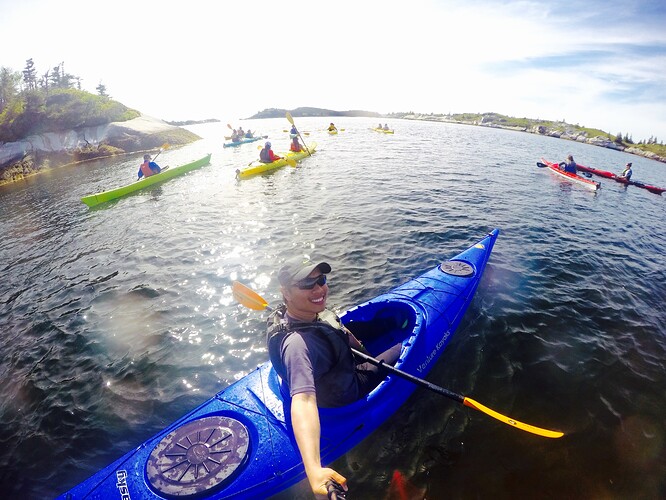 If this is a team event I will enter with my son. No one will beat him at the kayak part. Everyone will kick my ass in the ride though. So all in all we should balance out pretty well

I ain't running though. I am too old for that. Man, I wouldn't run if I was on fire.
I want distances for each event before I sign up. Also, need to know how this will impact Tour of Elgin training/recovery.

Assuming this year is similar to 2016, it was 130km total and the legs were:
Day 1 - 40k bike, 10k paddle, 12k run
Day 2 - 30k bike, 25k paddle, 13k run
I think I'd rather cover the entire distance in one day! That second day will huuuuuurt…

@muddy can I be your son too?

Anyways it looks like there's a team or min of 2 players for this. And this needs one heck of a training considering the mileage span in 2 days.
This sounds amazing! Except maybe for that 25k paddling