Join in the fun this weekend at Wolfville's Reservoir Park for the 3rd annual Race the Reservoir XC race!
The course is a tad longer this year and just as fun as ever! Youth race (U13 / U15) starts at 10:00 and the rest (U17/U19/Adults) will run at 11:15. Kids race for $20, adults $30. BNS license or day license ($25 on site) required.
Registration is on site and will open at 8:30.
Race map: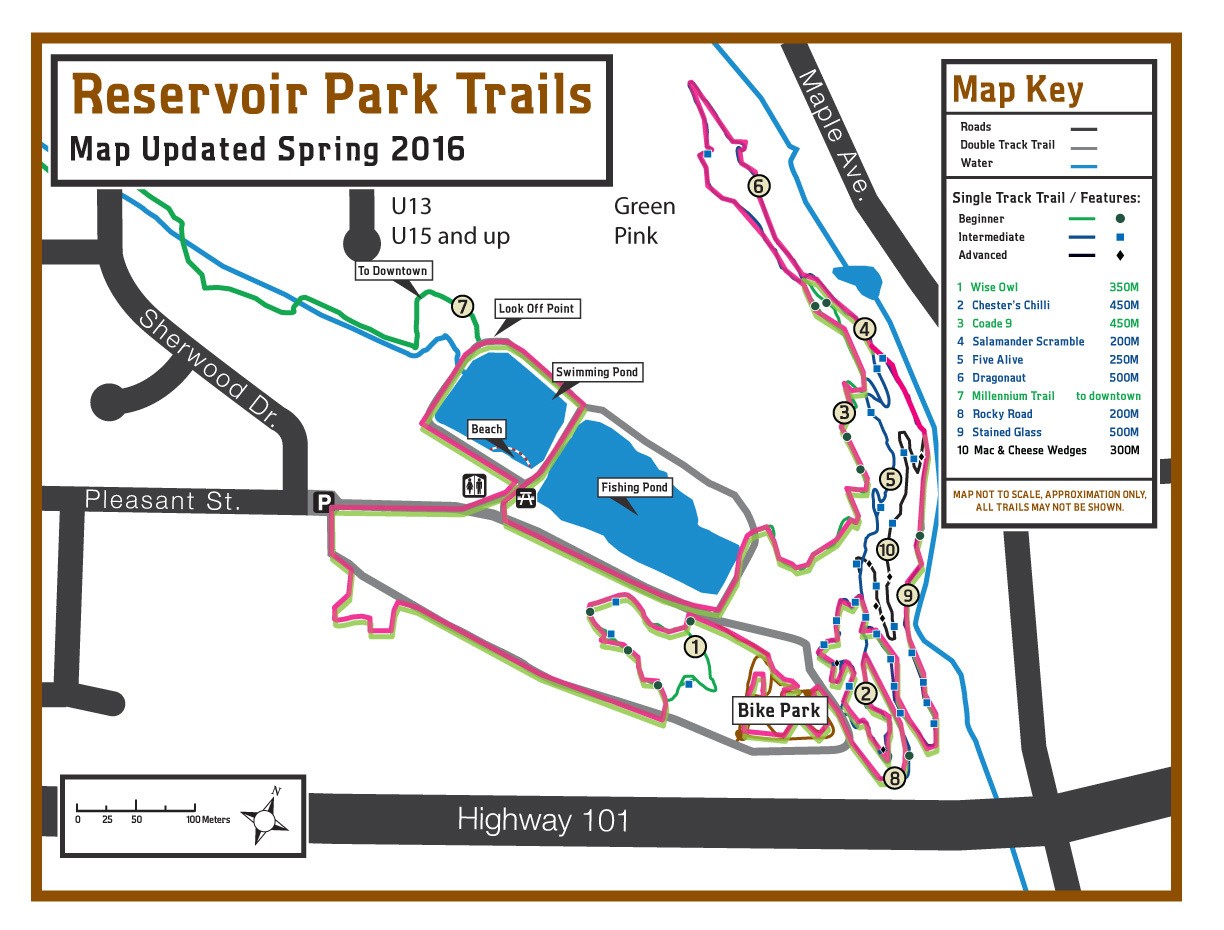 Get all the details here: https://www.facebook.com/events/1683572701893040/
Also the AVMBA will be on site running a BBQ to keep you feed and as a fundraiser for local trail projects. Don't forget to drop by their table and show your support for the work they do to help keep us all on sweet trails!
Thanks to Banks Bikes, Dakine, The Town of Wolfville, Bicycle Nova Scotia and the Library Pub for helping out with this event.
PS: Pre ride tonight at 6:30 - meet at the main gate off of Sherwood and Pleasant if you would like a tour.

Questions? Let me know or email race@trailflow.ca