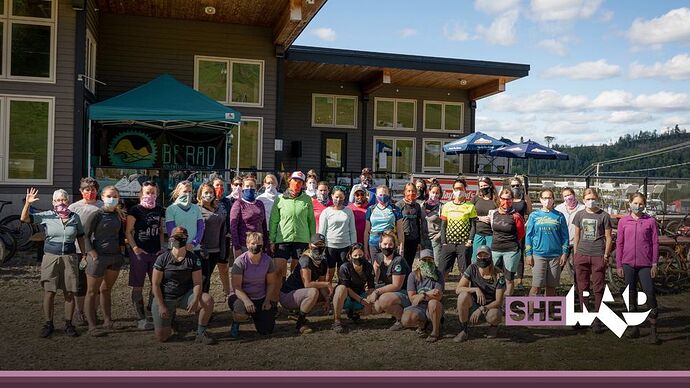 The lady shredders are taking over Poley Mountain!
Register here!
July 21 to 23, 2021
Poley Mountain, New Brunswick
Camping on the hillside, music, food, swag, and all around good times!
Spaces are limited as we respect social distancing recommendations by public health officials. Our top priorities are for this to be safe and fun.
INCLUDED with REGISTRATION
Mountain Biking Skills Sessions!
Various Skills Sessions with BICP and PMBIA certified MTB Instructors and Coaches from NB, PE, and NS!
Swag!
We won't reveal all the goodies now, but there is definitely a limited edition tank coming your way! We are working with our awesome local sponsors to bring you some rad prizes too!
All Your Meals provided by Poley Mountain Restaurant!
Wednesday - Evening snack upon arrival
Thursday - Hot Breakfast, Lunch, and Dinner
Friday - Hot Breakfast and Snack
Camping at Poley Mountain!
2 Nights hillside Wednesday and Thursday!
Chairlift Passes!
2 days of riding!
Thursday 10am to 4pm - private hill access just for us!
Friday 10am to 4pm - hill will be open to the public, but your ticket is still good for the day
Entertainment!
Live Music performed by You & Her! Adventure Film screenings!
Fitness and Wellness!
Group stretches with Lindsay and Julie, Cranial Massages with Julie, and Yoga with Chloe! More to come!
Bike Mechanic!
Mechanic on site for all your tech-related questions, and fix you up if you have any minor repairs!
Please note, as a safety instruction company, your safety and wellbeing is our top priority and we will continue to respect public health recommendations for gatherings*