Spin through Coastline and Surf N Turf at Brookvale Nordic (PEI).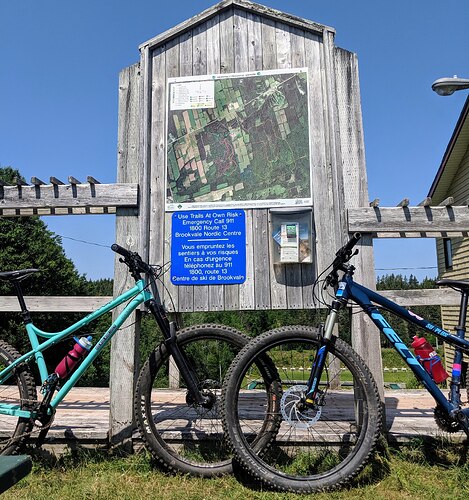 Short clip from Surf N Turf: https://www.youtube.com/watch?v=4gs6D1nDmjk
Rode there Monday with Sizzler BBQ Bruce and holy smokes. I was impressed. Bonshaw is cool too!
Bonshaw was great! Definitely going to try to get back to both of those systems before end of season.
Uploaded some video from a Thirsty Thursday at Bonshaw Provincial Park last week. The trails reminded me somewhat of Gray Mountain and Keppoch. I'm hoping to visit again this year, if anyone is interested in making a trip over.
Thanks to PEI Bike Guy for the tour; I'll try to make sure my quads are adequately prepared next time!
Have you tried Brookvale yet?
School Daze is on of the original rooty techy trails at Victoria Park!