@Jetter dropping in to Susies Lake.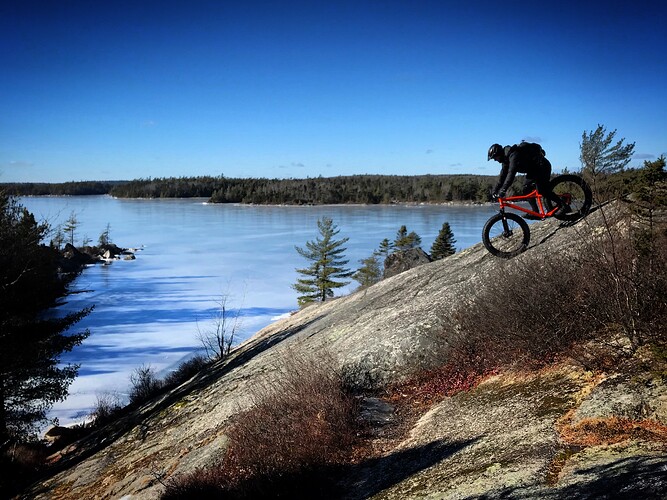 Little Fight Trail rip with a stop to walk on the ice at Flat Lake
Skull was running really well, once past the initial bit with foot traffic. Hopefully the snow sticks and we can get some nice flow going out there!
There is a tree down though, reroutes the trail a bit. Not sure if someone with a chainsaw, or a good handsaw and lots of patience, can deal with. Better to do in winter than summer?
Hemlock ravine is running great! Studs are recommended unless you want a fun challenge. Packed snow filled all the boot tracks in so it's pretty smooth. Get out there!
First ride ever with studs. Shout out @scott.morgan for the tires. Great fun, it's super weird riding over large ice patches.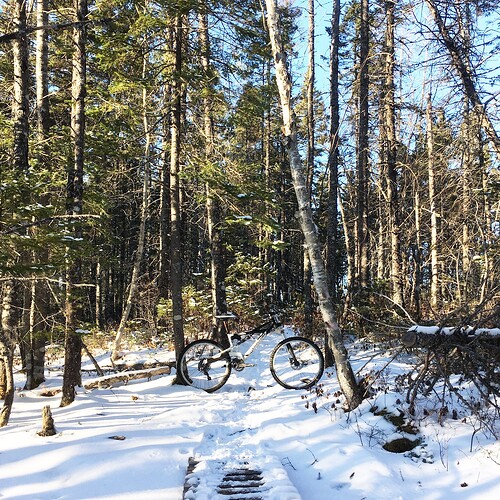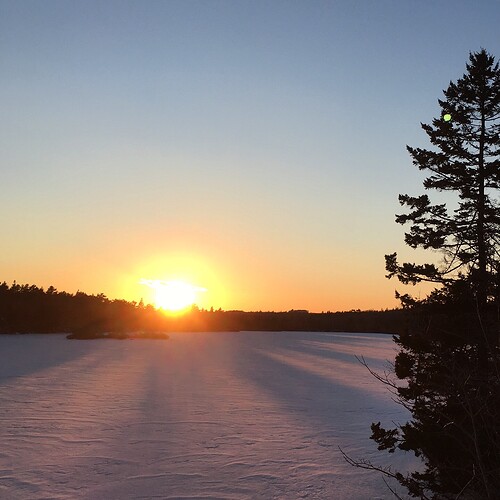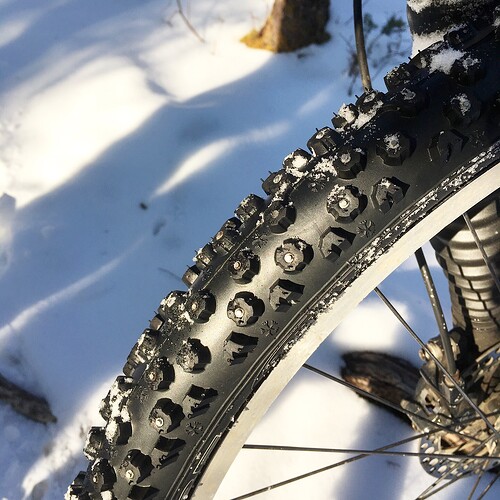 My first proper ride on studs, 9km up & down Kinsac Lake in Fall River
Other than the 4" of dusty snow to push through that was an amazing (if unnerving ride when the ice booms)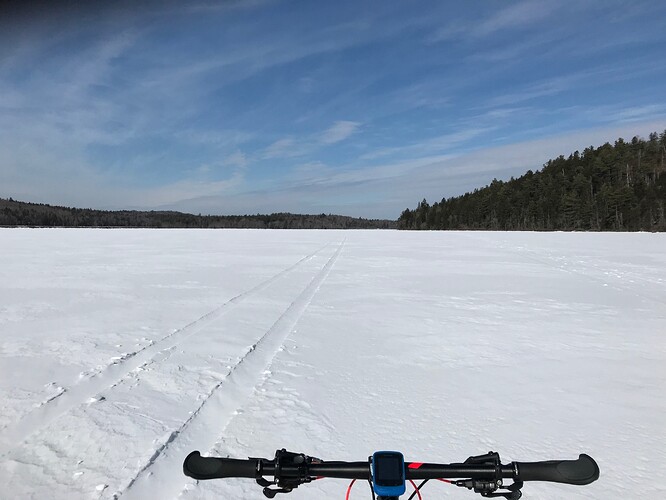 Yeah some freaky sounds out there. The "lazer beam" sounds are pretty cool too.
@m0rk what tires are you running?
Ice Spiker Pro running at about 20psi tubeless.
A bit of a chore cutting through the snow, but gripped once they hit the ice
true story
Lots of road rash. New seat needed…need to take it for a spin tomorrow to see if anything else is out of line. Pretty scary, lucky no one behind me was hurt by my flying bike ! I love my bike but it is just a bike