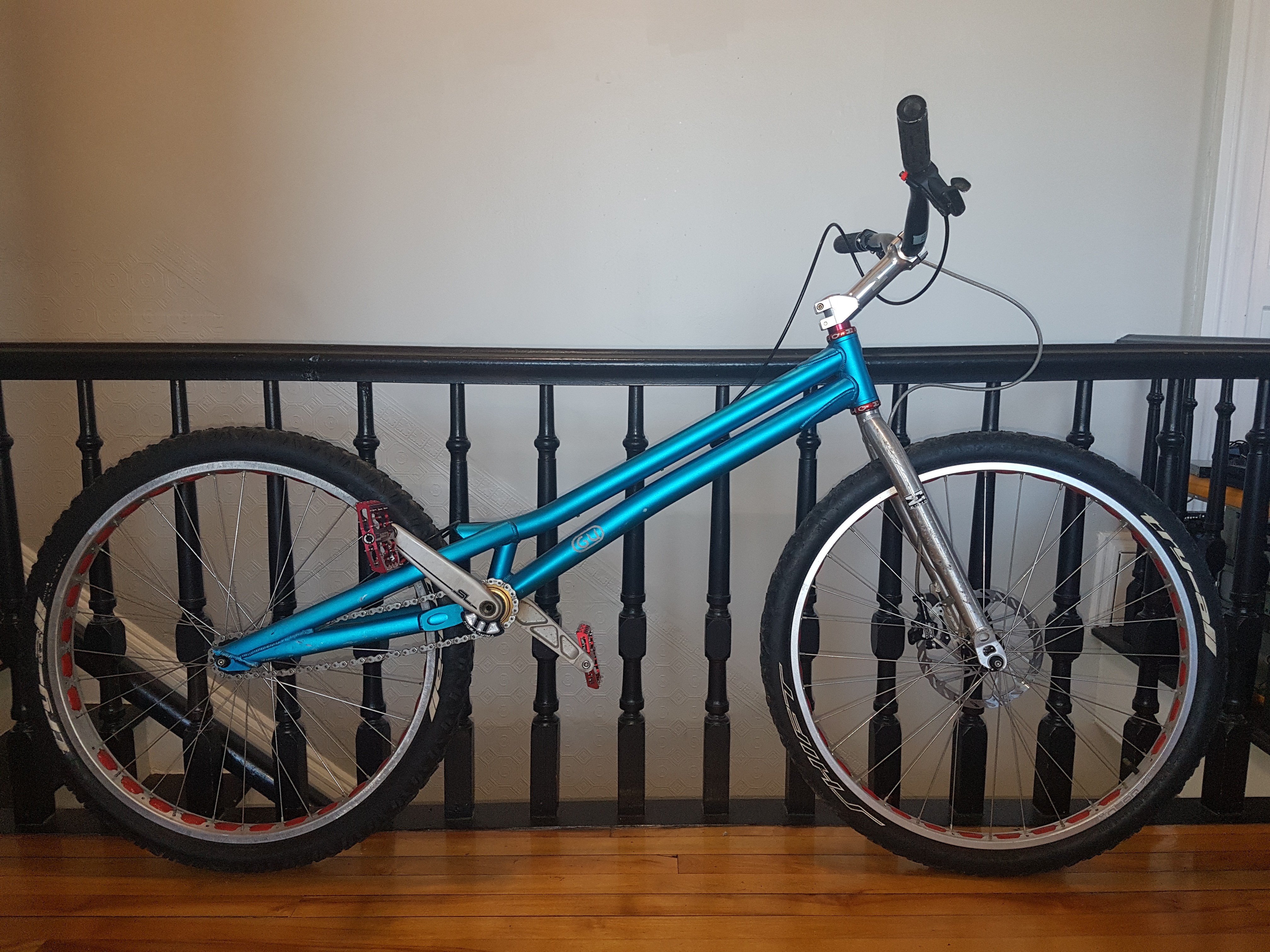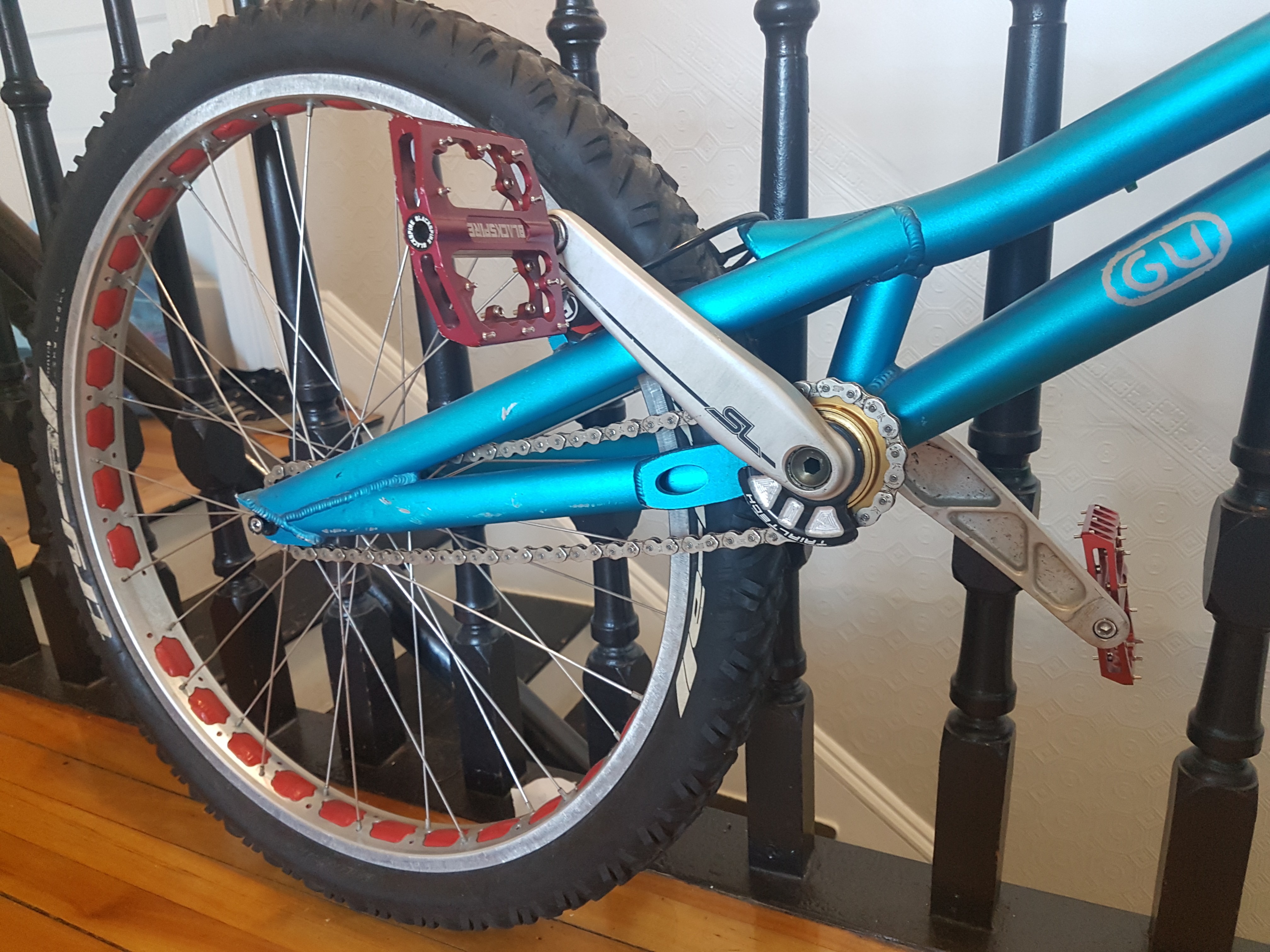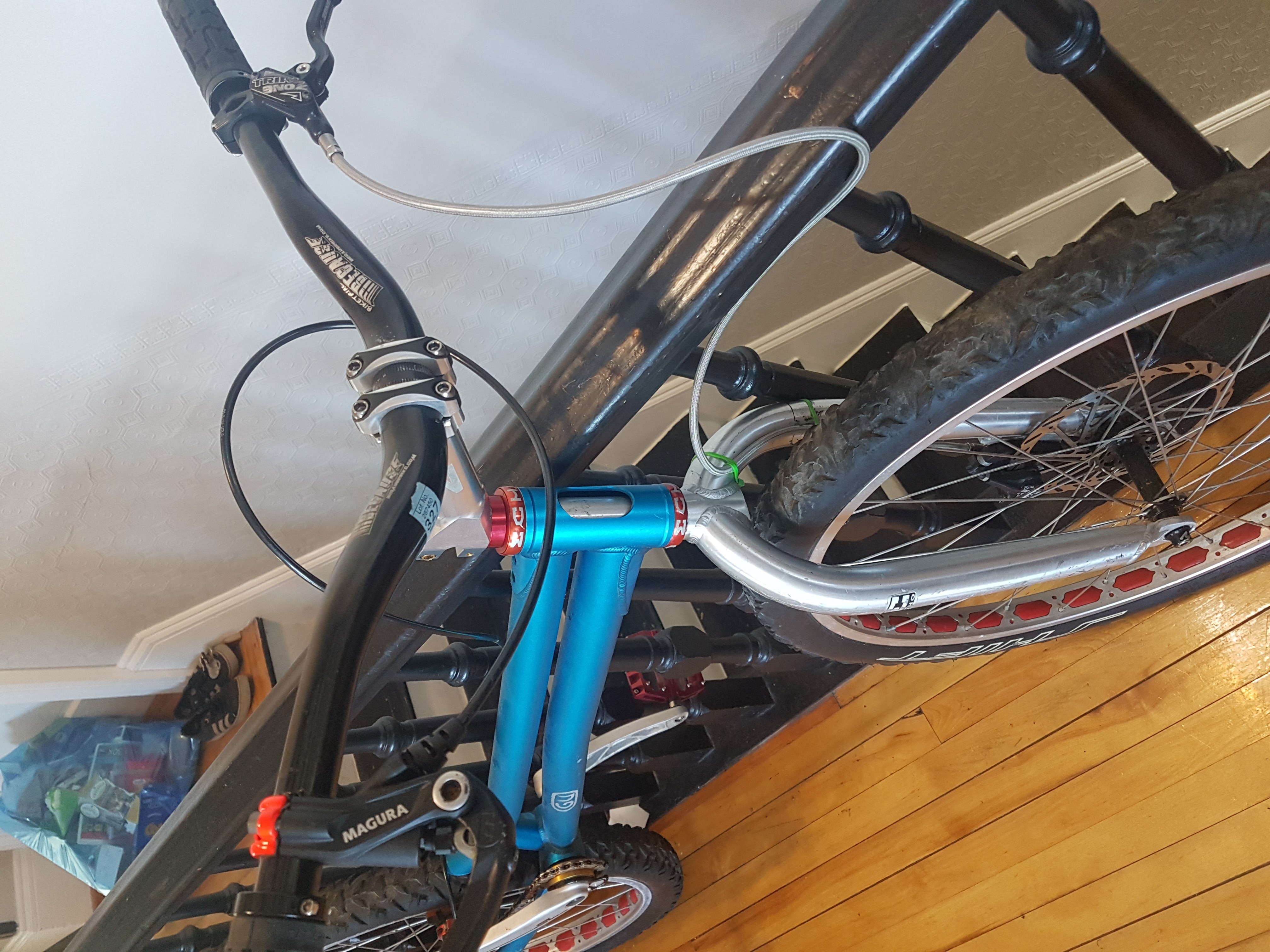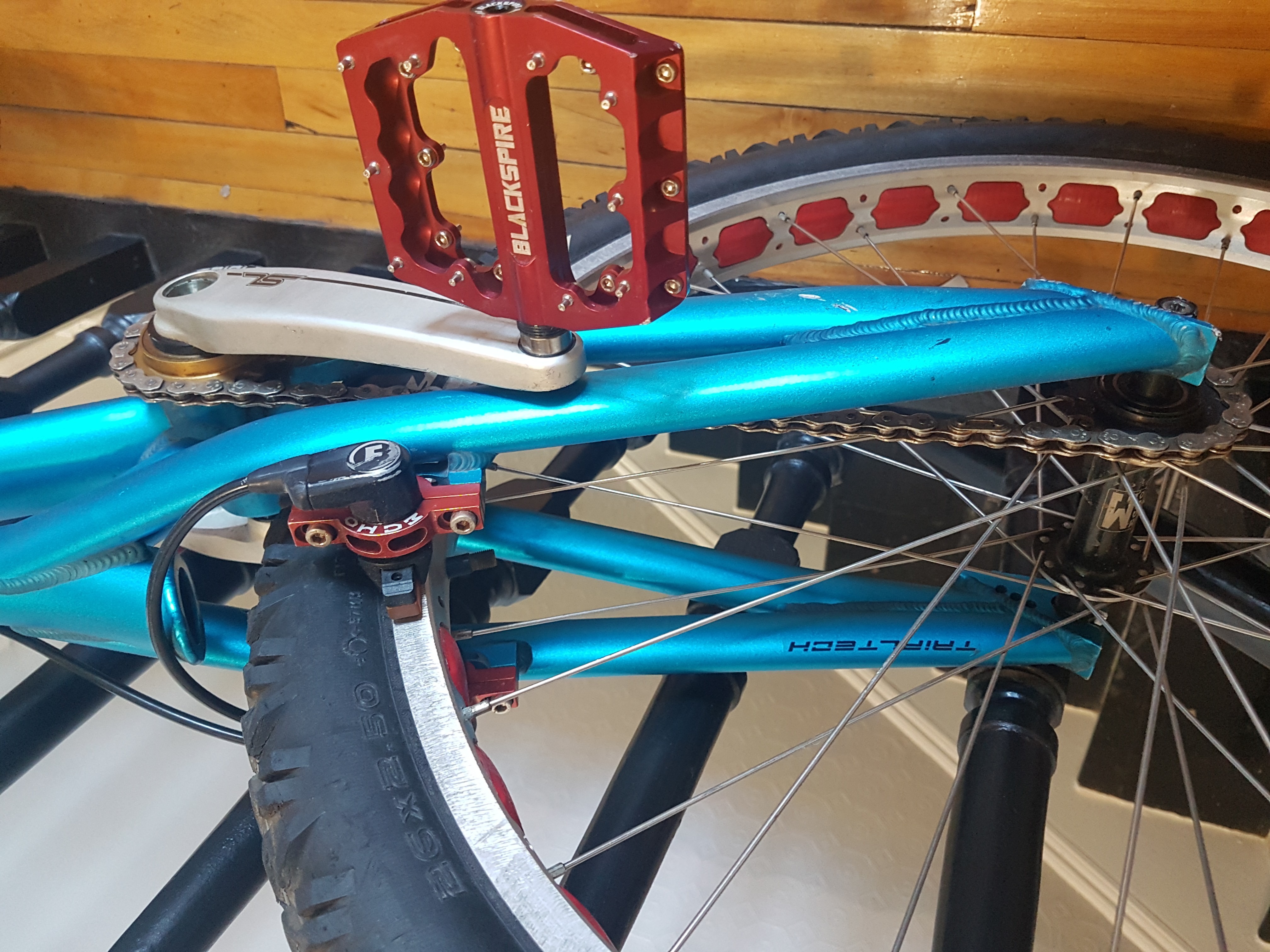 $900
Bike is in Saint John NB, but I travel to Halifax often so meetups anywhere in between are possible.
Try-all tires and open rims
Echo Fixed trials Hubs F&R
Brakes - RR - hydraulic Magura HS33 / FT- Hope Trials Disk hydraulic
Stem - Echo 15* x 135mm
Crank / BB - Echo SL
Drive Train - fixed hub. Echo crank freehub
Pedals - blackspire magnesium
Headset - Echo
Bike has normal trials scrapes all over but no dents, bents or cracks. photos are current, what you see is what you get.