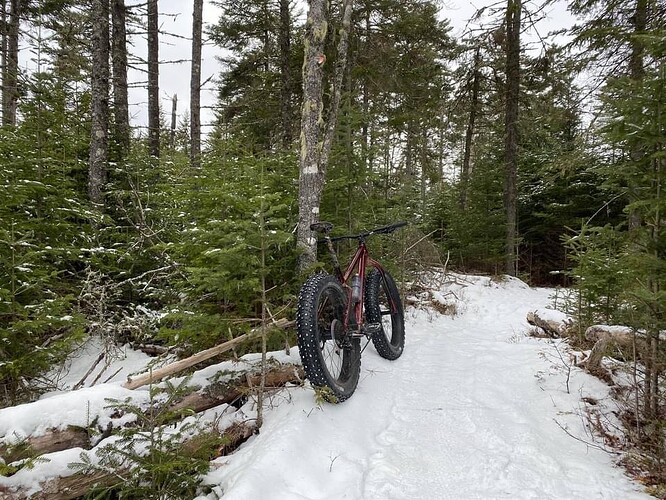 2020 Bigfoot 2
Tektro HD hydro breaks
Chromag Pedals
26x4.5 45 North Dillenger 5 studded tires (-500$ of rubber alone)
1x10 deore.
Bike is pretty much brand new. 450 km total on it, maybe slightly more if I missed tracking some rides. It's super fun, super fast and aggressive. Reason for sale: I have a dual hip/femur metal bits situation and my arthritis is simply too bad in the winter to cycle outside.
Asking 2000 OBO. Make me an offer and cop a sick fatbike before the season comes around.
Bike is in Fredericton but can be delivered, to an extent and on a schedule that works for me.