Me: Sells backup wheelset to fund other replacement parts.
My hub: lol, fuk u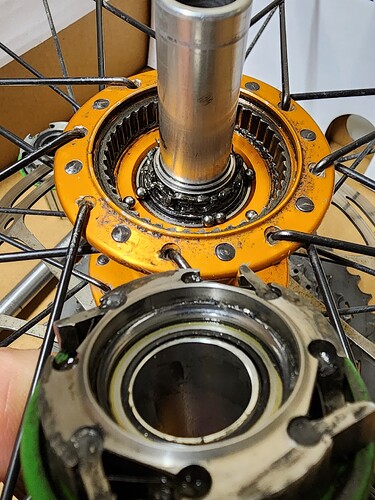 Started investigating what sounded like itermittent tire rubbing, and ended up finding that the outer race of the inner freehub bearing decided to self-destruct.
Should be interesting getting the axle out, because the inner race is still securely in place and may not come off gently, but even worse will be trying to get the piece of outer race out of the steel freehub body. Should be able to use the old alu freehub body if I need to, but hoping I'll just need to scavenge the inner bearing from it.