Looking for saddle and grips. Thanks
Hey Potrush, I've got a WTB saddle and a couple of sets of Ergon GD1 (regular and slim) grips that are in good shape. I'm located in Halifax's Northend, let me know if you want to pop by and have a look.
I've got a couple of saddles:
2019 Giant Contact SL Neutral - unused (131mm, carbon composite, alloy rails, 205gm)
2016(ish) Selle Italia SLR Flow - used but still in good condition (131mm, carbon composite, Ti alloy rails, 170gm)
$60 each.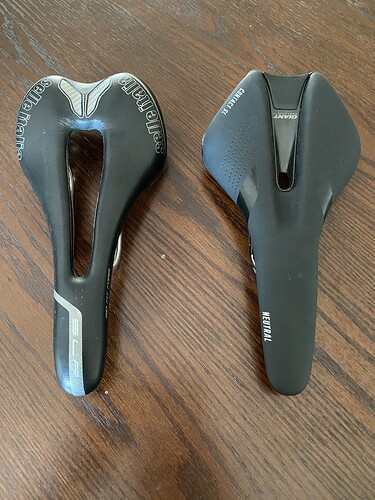 I'll likely take that Selle Italia off your hands if Potrush isn't interested.