Anyone use them? I'm curious.
mostly ctrl-x, ctrl-c and ctrl-v
I look like a piano player when I use my computer

Chords everywhere.
Wait, do you mean in the forum, or on the computer in general?
Are there forum specific shortcuts?
Forum specific shortcuts…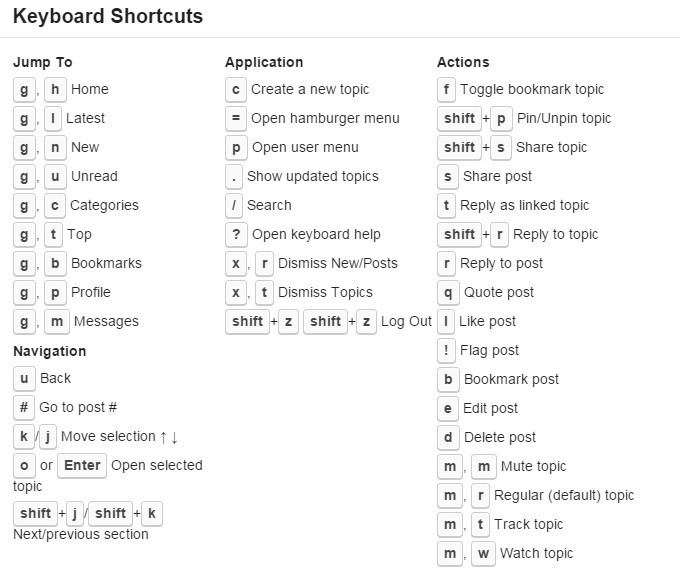 (ALT)(TAB) when the boss round the corner.