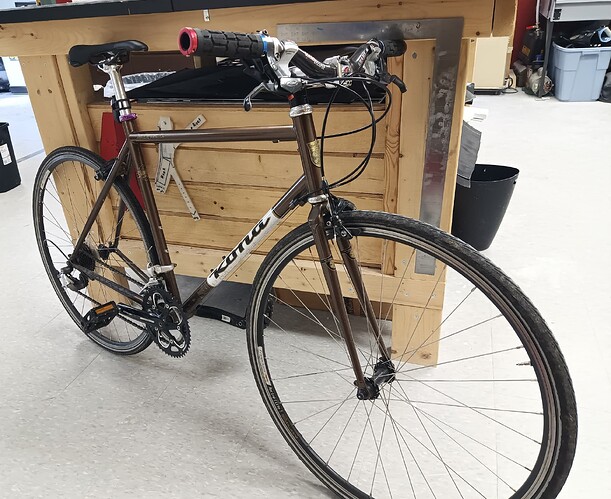 2012 Kona Honky Tonk upgraded to a flat bar to be the ultimate commuter.
Race face carbon bar
Chris King head set.
56 frame, but with the flat bar top tube fits like a 54.
Used as my daily commute bike in Toronto for a few years, moved and haven't been using it. Schawalbe marathon plus tires are rough but roll, should consider replacing but not urgent. Drive chain is about 50% worn. No pedals.
700$
Located in Kentville, occasional go to HRM and could meet somewhere.