The irony is, these days people are trying to turn road bikes into gravel bikes. With varying degrees of success.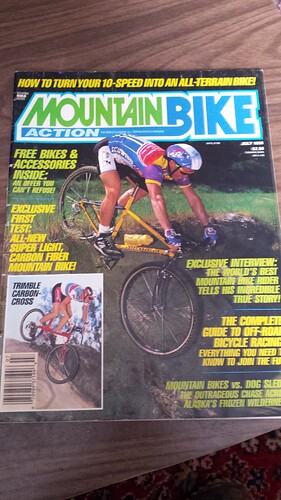 I miss thumbing through my stacks of these. Long since gone in an old yard sale!
I'm pretty sure my first MTB was a road bike with a flat bull moose handlebar and cantis. It was a ~1986 Raleigh and I snapped the fork off in days. I had the same bike for the road and they looked identical.