Many of us still refer to the McIntosh Run singletrack system as Fight Trail (or McFight), and I'm here with a small plea to use the proper name.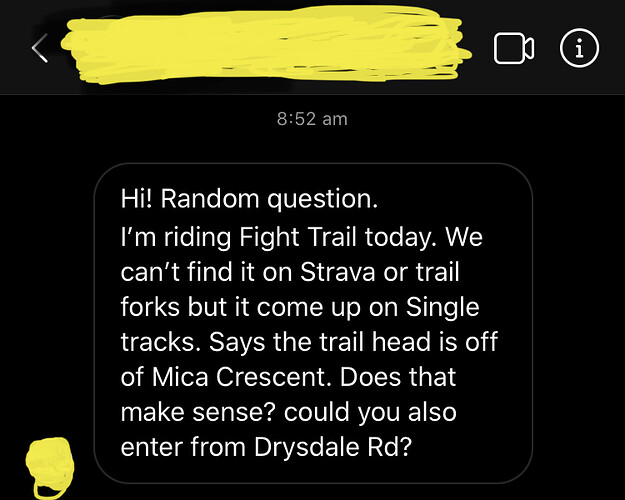 An Atlantic MTB'er who follows me messaged me randomly today with the above question about how to find Fight Trail. Fortunately, I saw it in time to guide them to McIntosh Run on TrailForks.
If we're going to be serious about attracting MTB tourism, we should probably make it easier for people actually find the trails by using the proper name.
Edit: Screenshot shared with permission of the question asker.