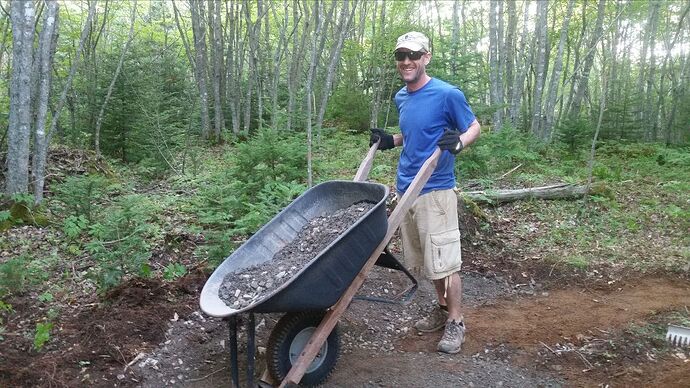 Hello MRWA Volunteers!
Join us Saturday morning 9:00 - 12:00 to help us build Clark Kent, a new easy trail in Spryfield. We will be shovelling, wheelbarrowing, raking and tamping dirt.
Meet at the end of Theakston Ave., just past the intersection with Danforth Road and Keyworth Lane in Spryfield. If you can bring a wheelbarrow, please do, but it is not necessary. Bring water, work gloves, sturdy footwear, and clothes appropriate for the weather, bugs and for getting dirty.
You don't need to attend the entire session, come when you can for as long as you can. All are welcome, no experience necessary!
These trails are part of the McIntosh Run Trail System, an approved network of singletrack trails for non-motorized recreation on public land between Spryfield and Herring Cove.
Thanks and see you out there!
MRWA Trail Committee