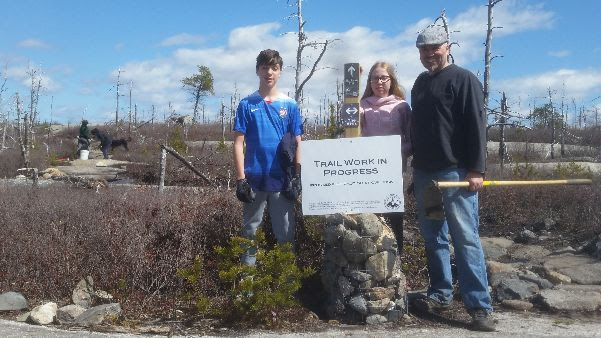 Hello MRWA Volunteers!
Join us on Thursday 3:30 - 7:00 for trail work on Flat Lake and the Attic! You don't need to attend the entire session! Come when you can, for as long as you can.
We'll meet at the "Spar" Trailhead on Mica Crescent (map) in the Governor's Brook subdivision in Spryfield. Wear sturdy shoes and work gloves and bring water. All are welcome, no experience necessary. If you arrive late and you are somewhat familiar with the trails, you will find us if you take the Attic clockwise (ie. turn left) from the end of Spar, and head up towards the Heart on top of the ridge.
These trails are part of the McIntosh Run Trail System, an approved network of singletrack trails for non-motorized recreation on public land between Spryfield and Herring Cove. Work on Flat Lake Trail has been funded with a generous grant from MEC.
Hope to see you out there!
MRWA Trails Committee