Does that do axles or derailleur hangars?
Derailleur hanger alignment.
It's the next tool on my list. Then a truing stand.
Get a truing stand first, it will get used way more…unless you crash a lot.
I feel like every time I need to make shifting adjustments the hanger needs to be checked and the truing stands from park are super expensive. Sicne the days of disc brakes, how true the wheel is, is not as important, but spoke tension is still.
I found since I've gone from 11 to 12 speed the tolerances are just that much closer that the hanger alignment can throw things off. It doesn't take much of a knock down there to notice crappy shifting performance after.
SRAM Eagle GX seems pretty touchy, I'd like to try the newer shimano 12 speed to compare and see if it's similar
I am tempted to get one of these for that reason, eagle is super precise and a small hit can put it out of alignment. As for the stand I'm going to use the one at work, those are super expensive but very handy.
You'll get way more use out of that tool then you'd expect! I swear, I have to put my 12speed bikes on it weekly.
This is just convincing me more than before to not 'upgrade' to 12 speed. Seems like 11 speed is just right, although I have no complaints about my wide-range 10 speed either. I do enjoy fancy bike tools though!
The 12 speed derailleurs are pretty large too, one little kissy kissy with a rock in Woodville last week was all it took.
I used it on both MTBs last night as was surprised how far out both bikes were
I would have stayed on 11 speed XO1 for ever if I'd had an option. It was the best drive train I ever rode. I couldn't work it as my bike was a warranty replacement.
Eagle GX has been rough at times, but when it's dialed in it is good.
I've got a hanger alignment tool, but have never used it. I'm running XT 12-speed on my new bike and haven't touched a thing since the day I built it and have nearly 600 km on it. It's got a number of scuffs and scratches from hitting rocks too. Maybe I've just been lucky.
Everything I've read about the new generation shimano 12sp stuff has been positive.
If it wasn't for having to upgrade to a microspline freehub I'd probably have switched over by now.
Currently running a SLX 12 speed derailleur on an otherwise eagle drivetrain now (eagle shifter too) and it shifts well.
These things are also rather swanky and get used a ton around my garage on bikes and everything else I can get them on.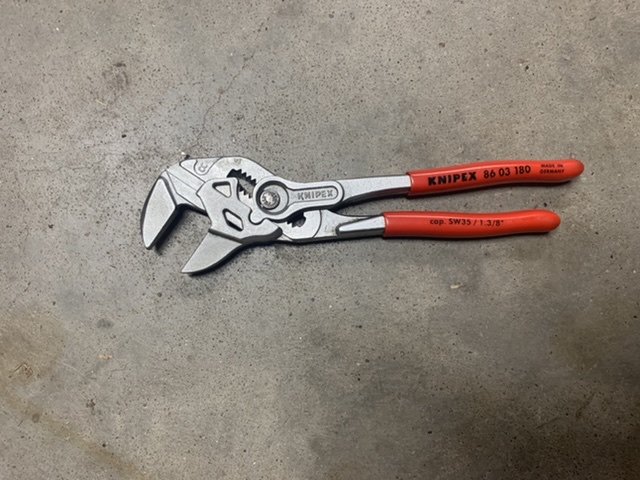 Another day, another tool post.
These are some of the nicest hex keys I've had my hands on. Definitely would recommend.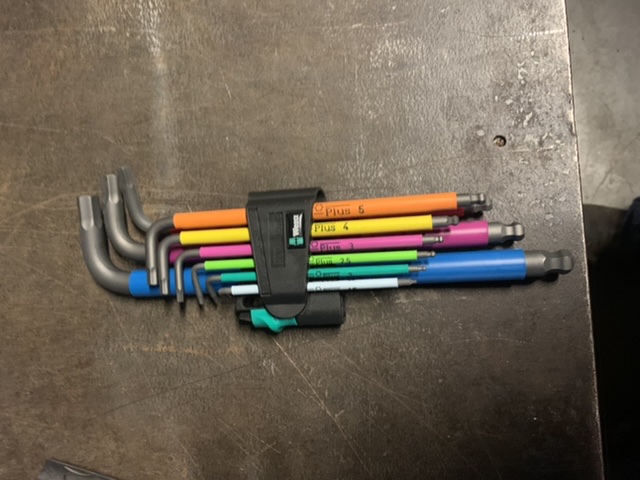 I've got the same ones years ago and saw them being used at Hub Cycle as well. Are they available locally?
Ordered online, but I'm sure one of the places in Burnside (Acklands or Rideout Tool) probably stocks or could get their hands on them.
What brand are they?
I would like to finally get a decent set of t-handle hex wrenches. Every set I have lasts about two years before the balls start breaking off or they slowly round out. I've never bit the bullet and spent more than $100 on a set though.