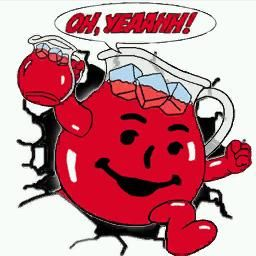 Can't argue with that. There really hasn't been a "new" type of mtb in years and everything else has just been a refinement of technology to something better. Still won't own one, though.
I dunno about that. Maybe tossing the front derailleur. Modern suspension. Electronic shifting. Definitively not fat bikes for a shoulder season.
Those are all mods to an already existing platform.
so is a new rubber tire with air in it. IMO
Good question though what would revolutionize MTB?
What has in the past? Hydro disc brakes? Functional suspension?
What about trail access or improved trail building? We are understanding how things need to be built to withstand the weather and increased wear by multiple user groups.
As to technology, the dropper post is my favourite new mod. I know there have been other inventions in the past which did the same thing to some degree but the current wavy of dropper posts are pretty impressive!
Love my wider rubber in the semi fat category too. But I also realize that it has been done before.
I like the way my bike pedals and rails jumps. Fuck technology gimme a 10 yr old freeride hardtail any day
Umm fuck 10 year old bikes period. The larger wheels across all the platforms is a game changer. But one of the biggest things I've found is the huge difference in trail impact and damage from the fat tire bikes. The bigger footprint does way less harm as strange as that sounds and allows you to ride in conditions were a " normal bike " would not be able to go, snow be the most obvious. Just the fact that I can ride outside more often in more varied conditions makes me a fan.
I deffinitly don't consider them for a shoulder season. I sold both my full suspension and my old fat bike to get on really nice one that I plan to ride year round.
Sure, but I see it as a totally new product and not a different mountain bike.
I wouldn't say it's the most significant MTB Revolution ever.
I'd give that to suspension. Suspension, especially platform suspension that has allowed long travel mtb's to still pedal efficiently. Try to find a new real mountain bike that doesn't have at least a suspension fork. Suspension has radically changed how we ride and what we ride. Imagine the pros trying to do Redbull Rampage on rigid bikes.
A revolution implies a complete takeover, and a long-lasting one. I don't think Fatbikes fit that definition, or at least not yet. It's yet to be seen if they will dominate the market, and I doubt they ever will. Will they be long-lasting, and not just a flash in the pan? Again, yet to be seen.
Do they completely change mountain biking? There are those of us who've ridden all winter for years. That's not new. Do they expand capability? Yes, they can ride in deeper snow than a regular mtb, if you've got the legs to push through, and expand the range of rideable conditions.
I'm not sure I'd say that fatbikes are a revolution, but they're certainly a welcome addition, and if they get more people out more often on more trails in more conditions on 2 wheels… awesome.
Loving my limited experience on the fatbike so far, stoked to ride it more this winter. Interesting how 29, 27.5+ and fat tires all seem to hover around the same outside diameter.
I have a fattie and a plus. I prefer the plus for my overall riding throughout the year. Yes, I do notice the extra traction and handling over the 2.3 size. I have the fattie for my winter and spring riding.
I also ride a 700x40c on my road bike as it's a lot more comfortable on the rougher roads and I can scoot down a dirt road or gravel path without repercussions.