That is super cool. I always lusted after the MB-1.
I'm living vicariously through her. Way easier to find cool old frames her size than extra-huge.
Stock 32c, probably clearance for more on a drop bar bike, cutting edge tech!
New rig arrived just the other day. Had it out for a couple rides now and still getting used to having that much travel haha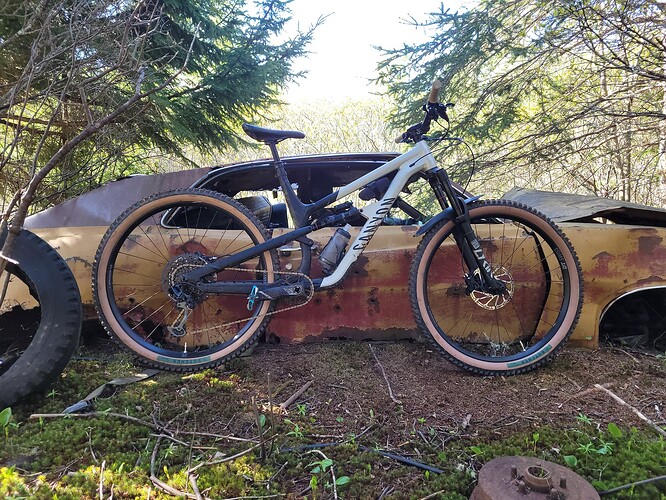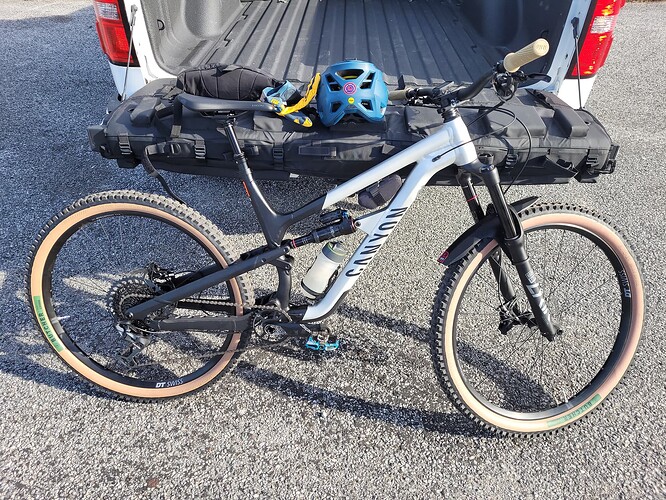 repainted my shinobi as i am nursing a broken neck for about another month.
need the stickers and the chainstay protector (4 green plastic rings)
the original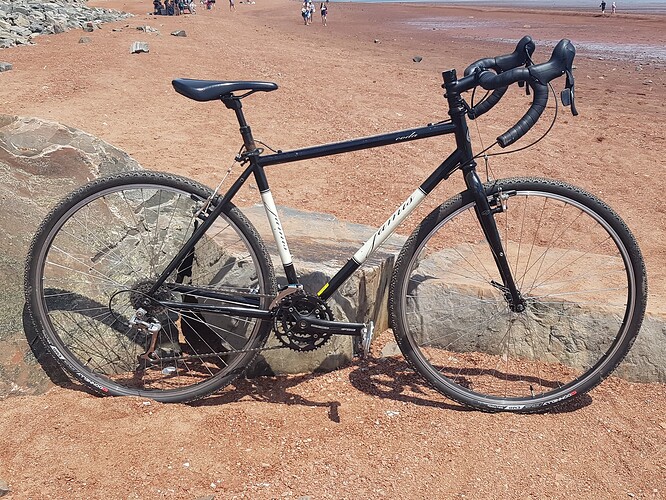 My rebuilt from frame 2009 Jamis Coda. A couple of things to switch out for personal preference, but rides really smooth.
A few upgrades to the Druid, as I had some issues with the stock shock and brakes. Also added a OneUp Carbon bar and EDC, and a Fox Float X2 Factory courtesy @a.mart at Granite. Plus a RF Turbine 40mm stem and Grippler grips. Hope Tech4/E4 brakes are incredible. I've always wanted to try Hopes and they are amazing.
Those calipers are a thing of beauty.
Freshened up my old Number Rip 9 this year with a new fork and tires, plus a rebuild on the rear shock thanks to @a.mart at Granite and fresh frame bearings thanks to Cyclesmith.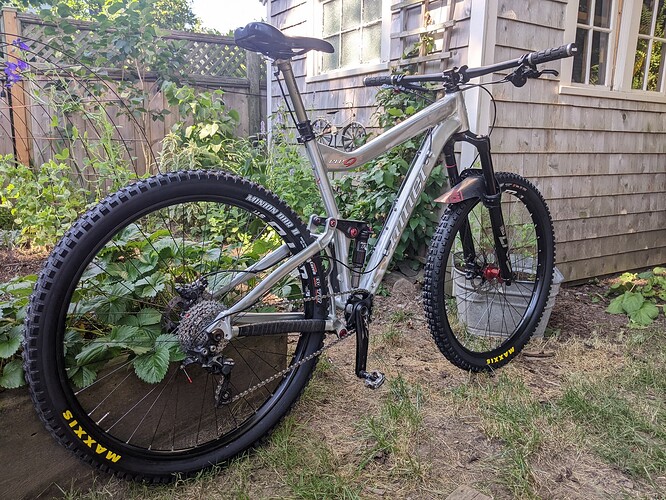 *edit: Also added a -2 degree geoshift headset from Wolftooth to help slacken things out a bit more up front.
NSMB has been doing a great series called Min/Max where subscribers have been sending in their upgrades to "older" bikes to make them modern hot rods. This looks like a candidate.
I almost have as much fun thinking of how I can improve my bike as I do riding it. Almost.
Building bikes is a huge part of the fun for me. Build it, ride it a bit, sell it, build a new one.