Serious/not serious post.
These took too long to come out, so I just taped a strip of 100 dollar bills around one sleeve of my bike jersey.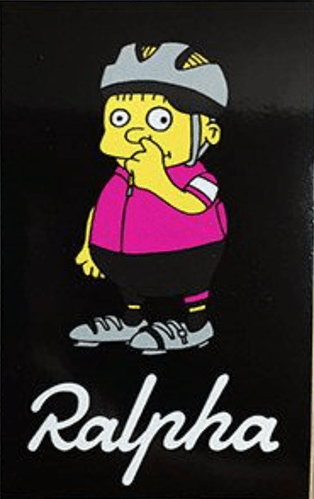 love ralphie, I keep meaning to make a Rapha parody ad but never get around to it.
Prices are on par with other competing brands.
$110 for a short sleeve jersey though???
Winners Sells short sleeve wicking shirts for $15
I know, right? I can get a t shirt from value village for five bucks!
Seriously though, prices are on par with bike shops clothing, surprisingly. No one is trying to compete with Winner's.
The Bibs look incredible and super practical for Enduro to be honest.
Not a huge fan of the style of anything else, but I will say I am a huge fan and supporter of clothing/apparel brands that use recycled fabrics in their items, and promote
"Sustainable Fashion"
Merino is a good sustainable material that doesn't feel like you're wearing a plastic bag!
I'm also a if fan of bib liners with pockets and $185 seems about the norm. Specialised SWAT bibs are a similar price.
I wear Ground Effect Stowaways (bib with pockets) from NZ and they're a bit cheaper at about $140 but to get them again I'd have to pay duty and postage.
Just seen GE do a merino bib liner which would be awesome but runs at $225.
Merino blends are what got me wearing rapha years ago. Perfect for predawn ride starts that go to sunsets. I've had 100% merino before but jerseys that sag past my ass just didn't work for me.
The helmet seems pricey, but other than that seems reasonable. I ride Assos gear so the prices I'm used to for bib shorts are steeper. The colours of their gear look like they would go with my bike.
$185 isn't a bad price. I paid less than that for my on-sale Gore bibs sans pockets (thanks to @tossedsalad giving me a heads up that they were going on sale), but full pop retail was more.
I may order a pair as none of my current jerseys have pockets, and I dislike carrying things in my outer shorts pockets.