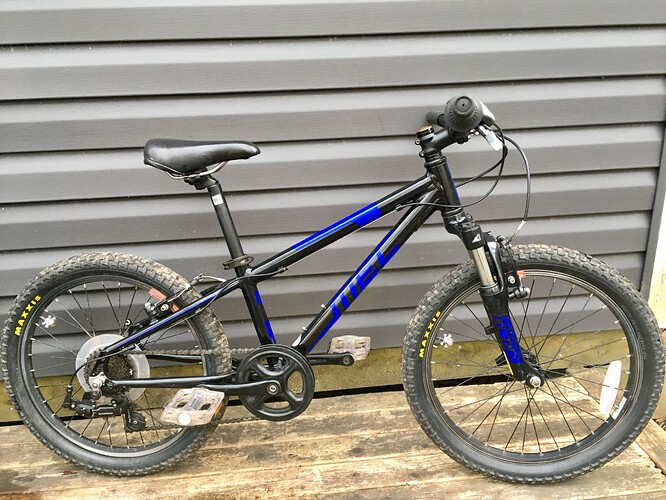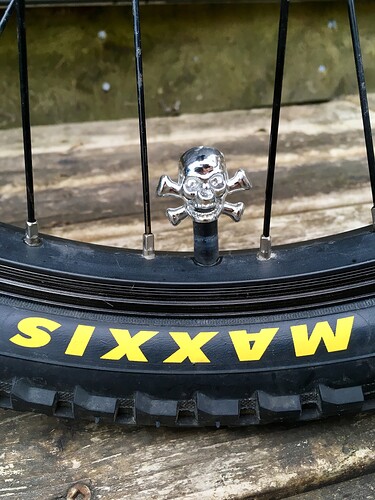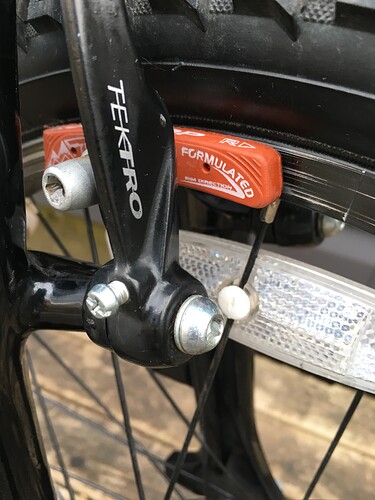 20inch wheel smile machine seeks adventure-loving kid.
My owner has sadly outgrown me so I'm looking for a new friend.
My name is MEC Dash. I have an Aluminum frame with lots of standover height that is disc brake compatible. My geometry is ideally suited for everything from short track races in Seaview Park to all-day epics in Railyard, and from shuttle runs on Fitzpatrick mountain to Ride East clinics at Brunello. I can even ride to get ice cream.
I have upgraded Maxxis Holy Roller tires (with over 95% life) that can dig in to rail pump tracks and yet roll smoothly to amaze the grandparents with no-handers in the driveway.
My Shimano 7-speed gearing is capable of climbing to the top of Keppoch to see the maple sap lines, while my V-brakes with upgraded kool-stop salmon pads come in handy for blasting down WhiteTail at Fundy when grouse are in the middle of the trail.
I have Lots of room to grow with you, having 4 headset spacers and a long seatpost, as well as two sets of pedals for growing feet, and up to 4 squeakers (not included) can be accommodated on my handlebars.
I have a few scratches and scuffs from having fun but no cracks or dents, and can confirm that the red dirt of Brookvale can be easily washed off my shiny black and blue paint job.
I have an SRSuntour suspension fork, that while nothing spectacular, works fine (any stupid "hold my juice box" stunts were left to a bmx and scooter).
I have many great adventures like the ones above left in me. If you think we would be a good match, let your parent(s) know!