A large tree was purposely felled across the bottom of Six Pack and is blocking the trail. Likely need a chainsaw to clear. I suspect this was done by The Hunter who leaves these signs behind.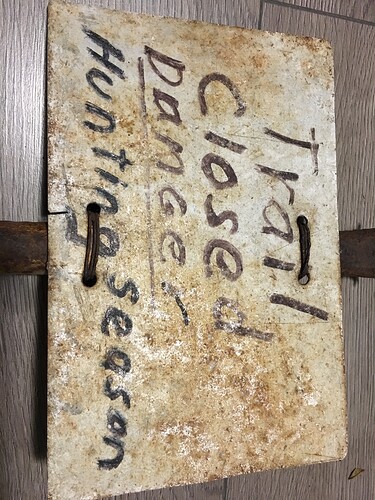 I rode past the sign on my way in, by the rock wall on Ribbon of Love. When I found the felled tree, I got angry and rode back to Ribbon and pulled the sign out. Does the collective "we" know who owns this parcel of private land? It's illegal to hunt on private land, so unless it's the landowner doing this then there may be legal recourse against The Hunter, assuming that it was him. But then, is there legal recourse against mountain bikers, hikers, dog walkers, trail runners, etc. for using these trails?
I find it arrogant that someone will attempt to close trails and bully trail users in order to hunt within city limits. I'm angry, and I'm hoping to get something done about it. More to come.