EWS Whistler or DH Mt St Anne?
The DH would be easier to watch. I haven't found a feed for EWS, but the DH should be on Redbull Tv.
Probabaly catch up with EWS on pinkbike after the event. Probabaly be riding my bike so the trail ahead of me
I'll be in Mt St Anne for both the DH and XC races, and I'll follow EWS online.
Stoked to finally get to a WC event.
I'm watching it now. Argh.
Watched from various spots between La Tarzan and the finish line. Amazing how close you can get, and the speed is incredible!
pics would be more awesome !

Please don't post spoilers!
What a great race. Wish I had been there to watch again.
There is a
spoiler

Not gonna do it!
widget too.
(use poll builder cog and select "Details".
Will go through them in a day or two. Sadly my battery was toast with about 13 of the elite men left to come down. The other guys got some though.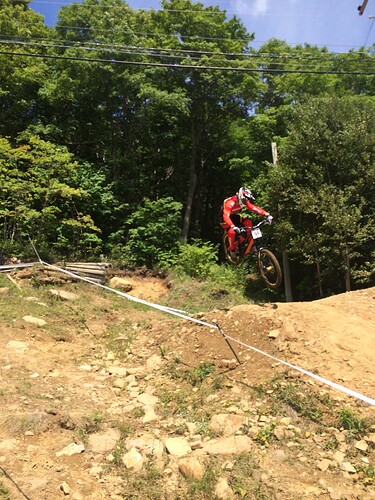 I apologize for my actions lately my Came1 Dr Dx me of this communicable MSA(mtstanne) bug, symptoms where involuntary jerking of fingers thus resulting into posting up result spoilers. Rest assured im taking my 3rd generation Anti-Bikecillin religiously. Will never repeat again unless Ptsd kicks in for not relinquishing the urge to go to st anne this year. Crossing fingers. Till next yr again.
Thanks to @gtrguy for posting pics makes me relieve all my bikexiety temporarily.