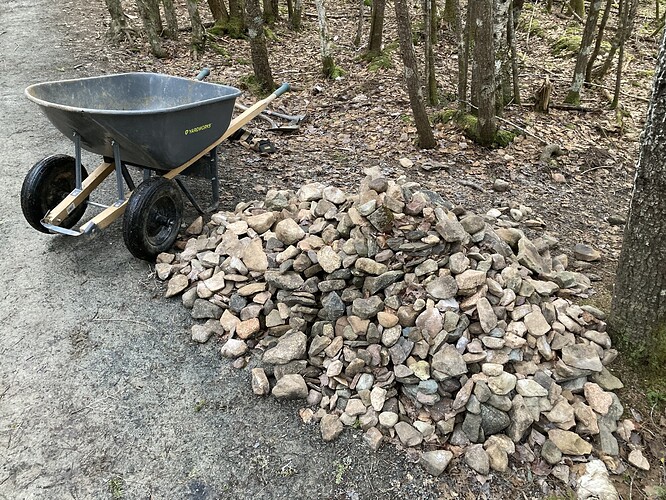 It looks like we have a weather window on Saturday (April 3), so we're going to have a work day and fix some more muddy sections.
Planning to work 9:30am-1:00pm.
We'll be digging, moving rocks, crusher dust and dirt around. We do have tools. Extra wheelbarrows would be helpful.
As always, feel free to come late and leave early. We'll be working on the main trail before and just after the bridge with the handrails, about a 20-minute walk in.