You know the deal. Let everyone know what kind of condition the trails are currently in.
MRWA Yesterday was great! We rode morning until after lunch and things were only just starting to thaw out. Lots of random small ice patches to be careful of.
@Jeremy_Golden Usually current conditions. And after last nights rain and warm weather today MRWA will be wet peanut butter. And Clark Kent will be very soft.
Bowater was a dream yesterday as well but definitely a slog fest today.
Heard a rumour that Irishmans road will be groomed tomorrow…
Check out Keith Gillis on Facebook
Live streaming the snowdog crew at the Truro Railyard laying down some corduroy
Looks like a lot of snow
If it doesn't rain to much
My guess it will be perfect Monday afternoon when it freezes back up
Just hiked Whooper. There is a big tree down in the first 100m of Daminion entrance. The other big widow maker on the extension has dropped more so be careful through there.
Heads up or heads off.
I did my usual loop and cleared a lot of blow down from the storm. But I only brought snips for branches.
Would require a chain or big hand saw.
Not all frozen, slush under the snow in spots. Puddles still open. Water running.
I'm currently at Irishman's Rd. There's a solid groomed loop, and several of the single track trails are packed as well. There's been a fair amount of foot traffic so the open spots that have deeper snow are a little rougher, but not unrideable. I believe its a little too soft for skinny tires though. Ok, time to slap on the lights and take another lap.
Railyard was groomed yesterday. It was good first thing but was softening up by noon. Breakikg through and hard to corner
Needs a lot of branches cut back
Was out for a hike with the little guy this morning. We took care of the downed tree on Daminion as well as the widow maker on the Ext. Did a few little repairs. The regulars will notice.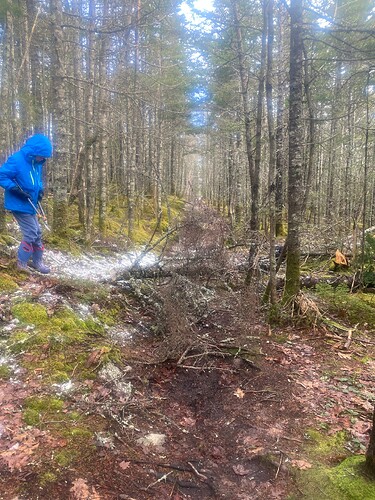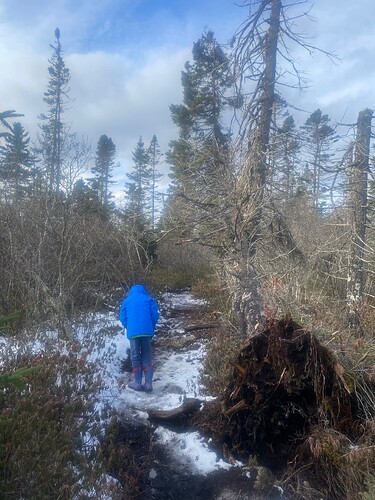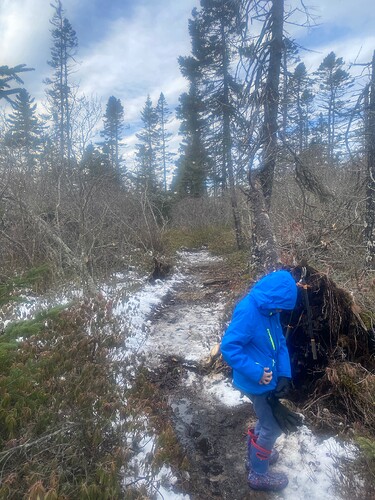 Conditions at Bowater were fine today. The road is ice and there are ice on the trails. There is also packed snow, crunchy snow and there are bare spots. There are trees down on Knuckle Buster and Jigsaw.
Future Valley area conditions report…
The Gorge is going to start getting winter grooming regularly by AVMBA volunteers. This should start up next snow fall.

I expect we should be able to to 2/3 or so of the park including trail like Curious Gorge, Flying Squirrel, both connectors, all the double tack, portions of Purple Hayes and the Stadium, Root Canal, Ninja Kitten and the Bottle Rocket loop across the road at Memorial Park.
Anima Mundi in Gaspereau will also be getting some grooming too, that place is pretty tight so I can't do a huge amount but it gets way more snow then down town so conditions will hold up longer.


And Irishman's continue to be groomed thanks to support from the Windsor/West Hants Rec.



Took care of the trees on Jigsaw today.
Nine mile is 100% ice with a trace of snow on top. Studs required.
Railyard is icy corduroy under snow ranging from an inch to five inches thick. Quite fun when you just relax and let the bike track, but nerve-racking if you try and push it around too much. Lots of interesting new additions on McCabe and McCready. Nice work, folks.