Had me a little last night.

The term Hero Dirt is super offensive, due to the fact it never really did anything "Heroic" and it takes away from actual Hero's like First Responders and childhood heros like Hulk Hogan and Robin Hood.
Don't forget the cashiers!
My sincere apologies to all the heroes out there that don't wear capes. Upon reflection I've also come to understand that use of the word "dirt" is discriminatory towards other types of trail tread, namely granite. I will do better.
Who's ready for some earthen material currently experiencing sub-zero temperature induced periods of elevated grip and firmness?
Trigger warning: Bowater=Hero Dirt. The mud hole on Jigsaw is not fully frozen though.
Heads up Bowater riders. Some work has been done on Little Bromont. A mud hole near the end was armoured and a drain was built.
A wet corner was rock armoured.
Near the bottom of the trail roughly a third of the way down the last downhill a blow down took out a section of the trail. What remained was a tight off camber corner with an undercut tread. Crashing here would have been bad. The trail was rerouted to the right and straightened out. There's two lines here, a roll down to the right, or a bit of drop to the left. You might want to walk it first because it's a little tight.
Heading down West Pine right before the turn off to the Notch, that off-camber patch of ice over granite is back. Use caution if you're coming in hot.
Thanks for the heads up. That spot sketches me out when it's icy.
can anyone comment on current conditions at Railyard? Empire? Thinking of getting out sometime today.
Railyard was ok in most spots this morning but a lot of spots in the sun or with moving water were pretty muddy. "The climb" or upper Lepper was a mess
Yes, can confirm Railyard is better left for dawn patrol when things are colder.
Drove into Fitzpatrick Mountain to get a load of sawdust today. Don't know if we'll ever ride there again unless an army of volunteers arrives. A lot of the damage appears to be beyond the scope of volunteers.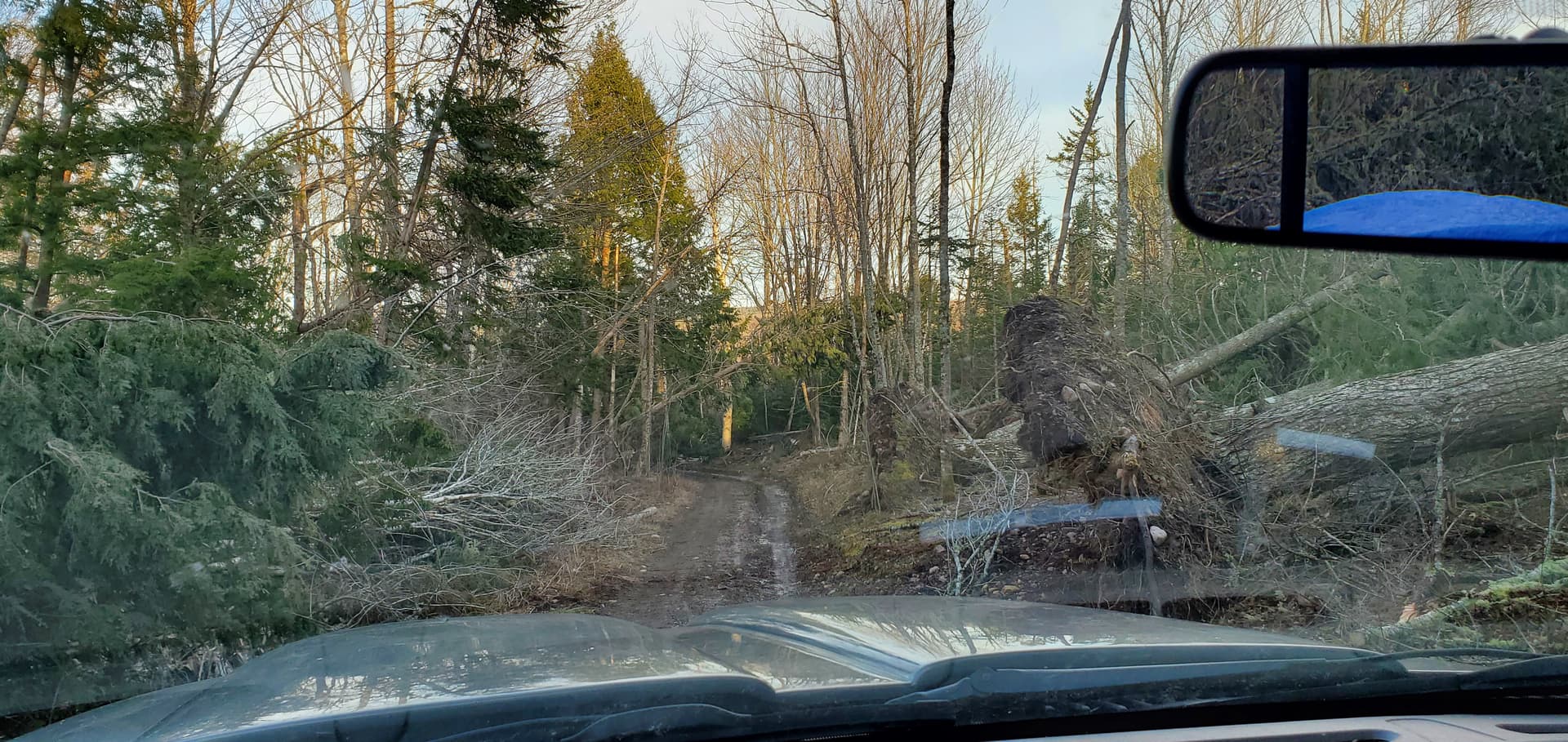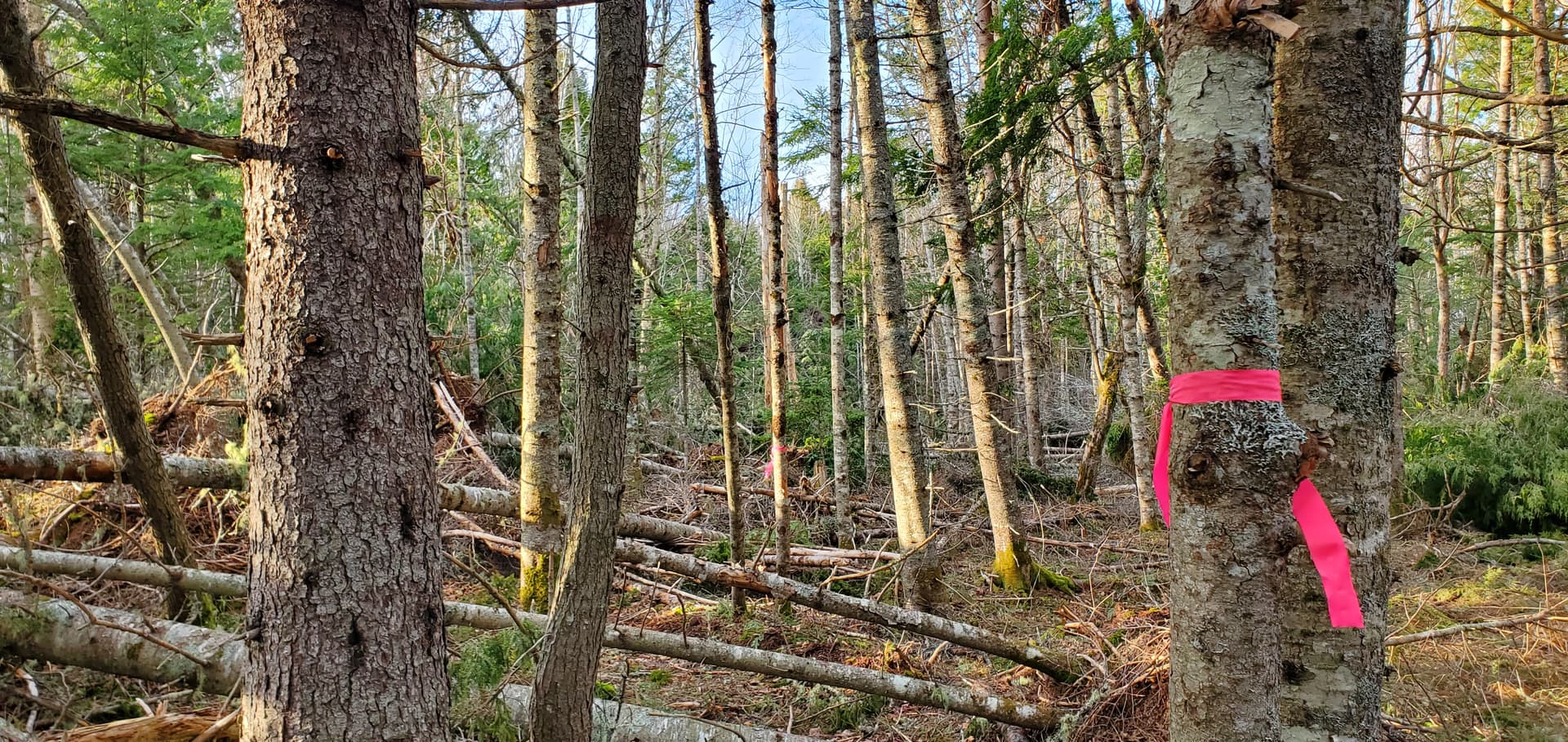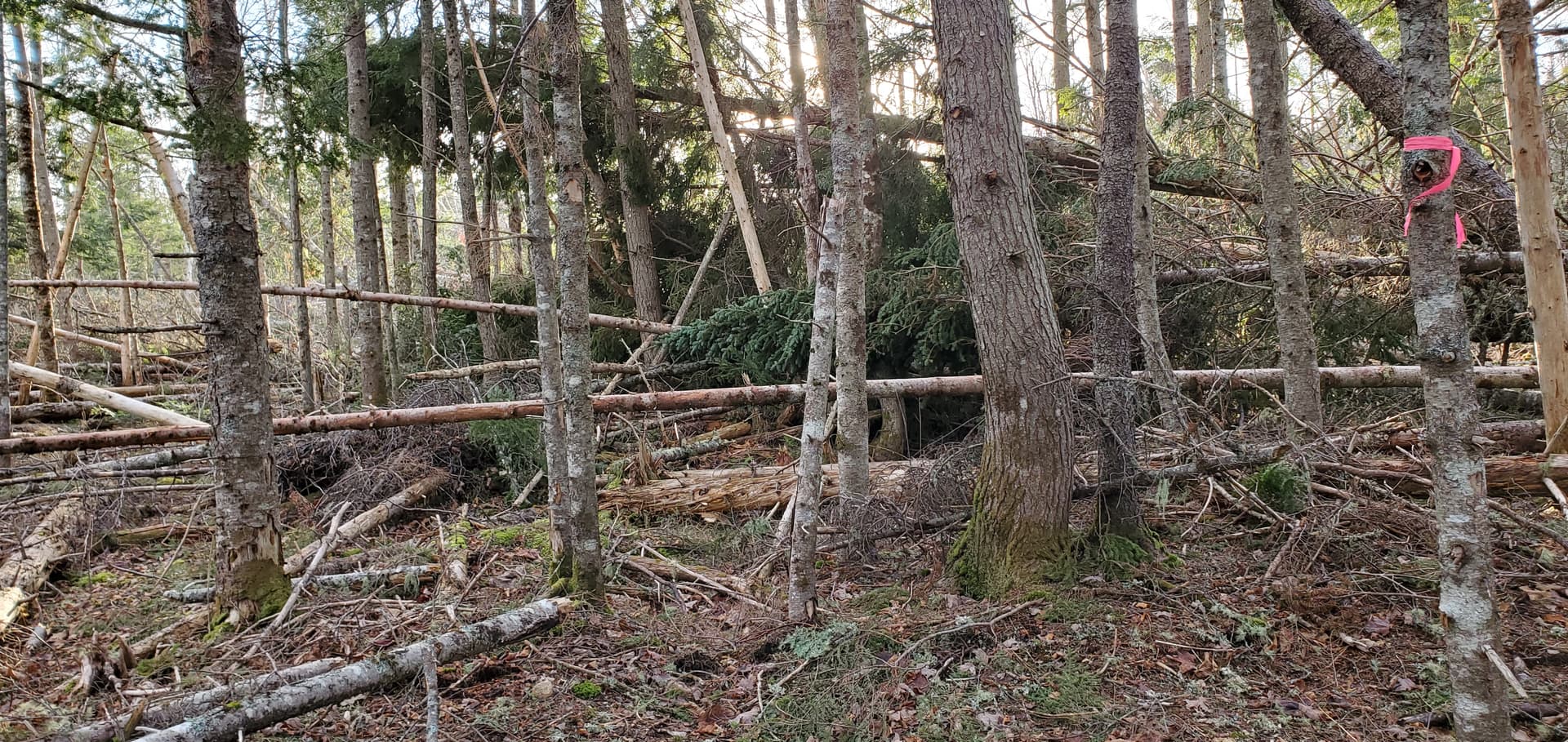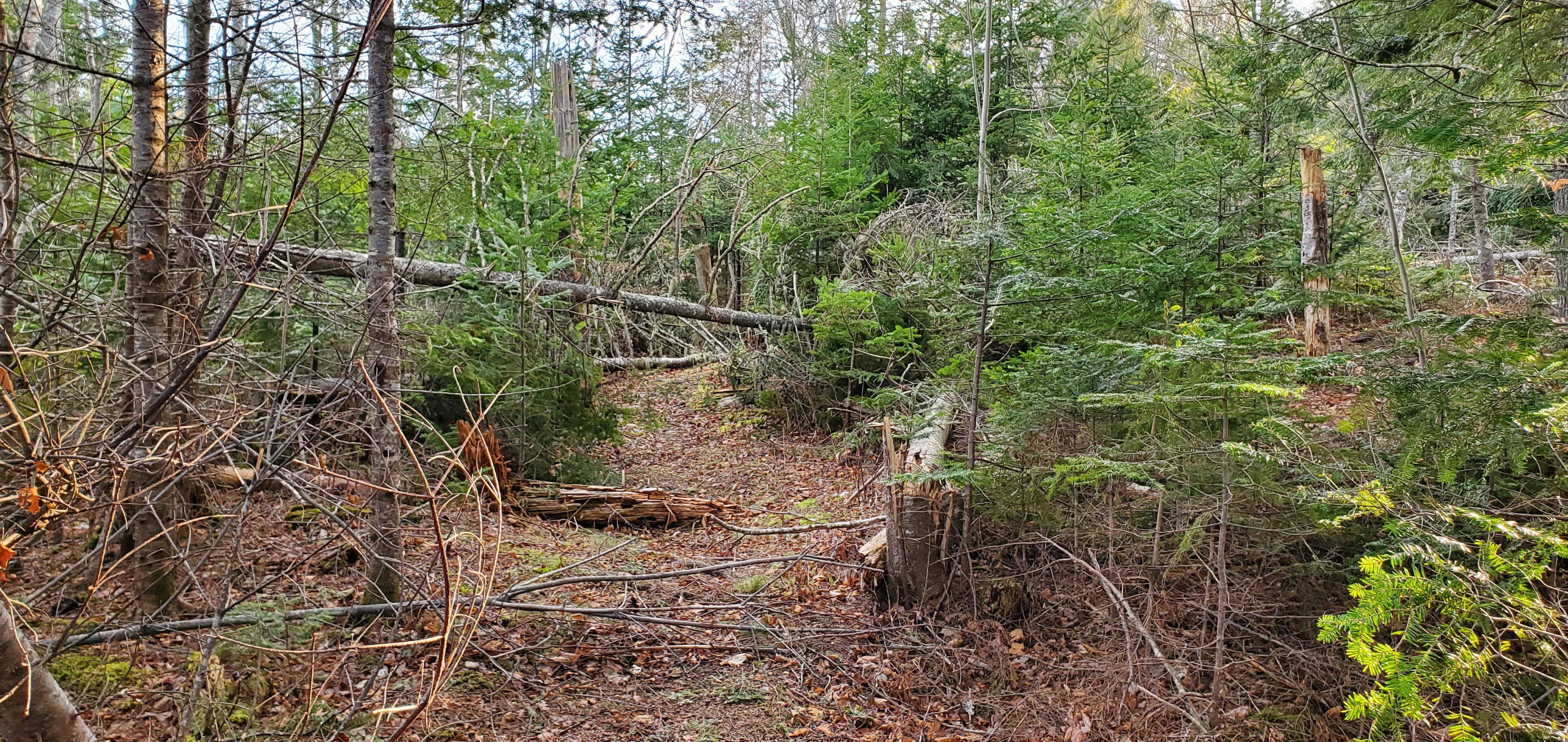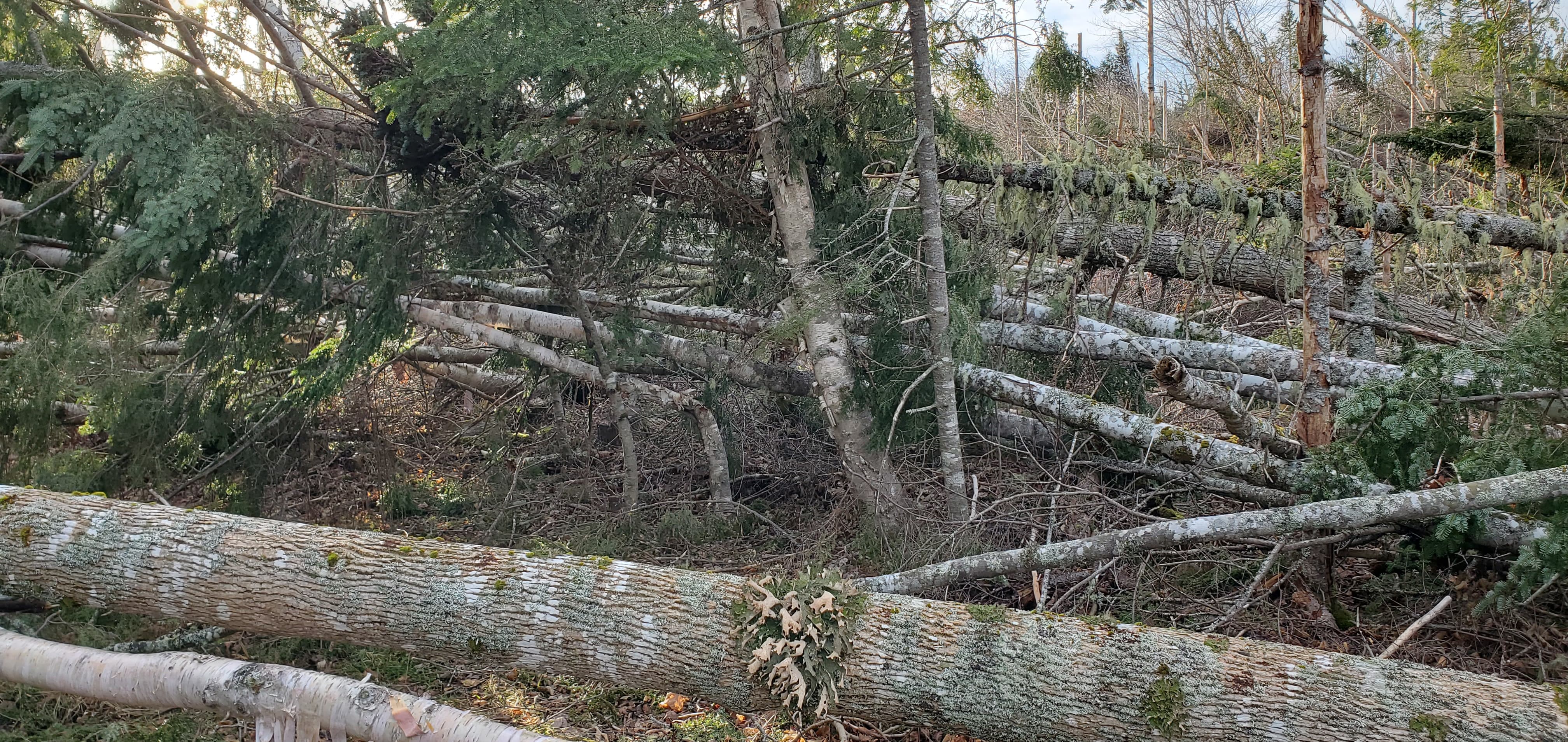 Rode it today. Great work. Thank you.
How are conditions at McIntosh Run these days? Might try to get in for a ride while I have a couple of days off.
@IanM_MTB I hiked OJ yesterday afternoon, most of the water has dissipated an no ice yesterday. Some hero dirt yesterday and little ceeps so be careful for black ice today.
Little Bromont is good to go. I cleared half a dozen blow downs with my new Silky saw (thanks Santa). The usual spots that haven't been filled are a little swampy.