We did. So much flow there!
Lap at Cardigan. Shout out to Bogside Brewing for post ride brew and food #ecmtb_roadtrip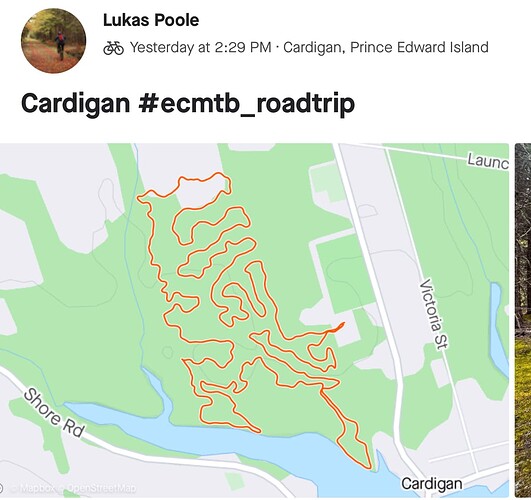 Stoped by Rockwood for an awesome afternoon ride.
Shout out to the Container Village in Saint John for the most awesome dog friendly beer garden.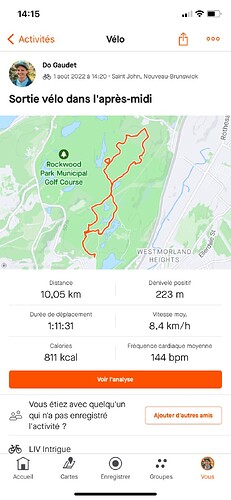 July draw for hat, buff and stickers:
We had 22 unique people post in July (excluding staff), so I'm going to discobot pick a number from one to 22:
6
@dogaudet, you won a hat, buff and stickers!!!
Hi! To find out what I can do, say @discobot display help.
Yeah, yeah, back to your docking station.
Oh! Awesome!


Hit up S de M in Edmundston on my way back from Ontario. Followed by a Mac Run that should get me vagabond points.

#ecmtb_roadtrip @mtbatlantic
Shout out to Les brasseurs du Petit-Sault and Mary Brown's in Spryfield.
#ecmth_roadtrip….Railyard bike park
Back to my old stomping grounds.

Shoutout to the food trucks for a snack and the buskers in civic square
Shoutout to the esso for gas and shoutout to the Walmart for coffee cream.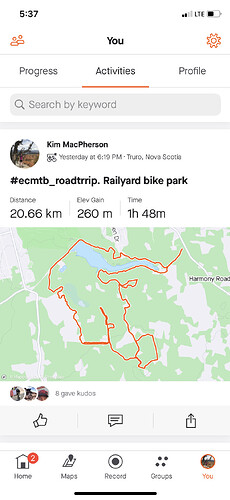 Wentworth; it was HOT and the climb was tough

Shoutout to Callus in Truro for the new MTB swag and The Barn for the post ride bevy's and snack!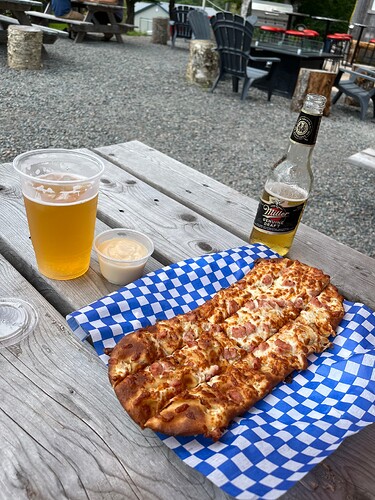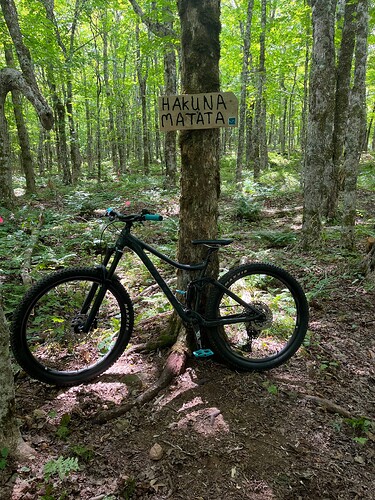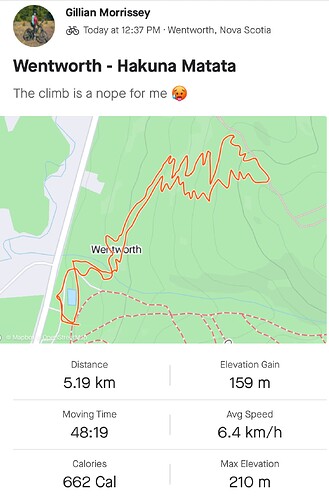 Cardigan
Shoutout to PEI Liquor for the camping beer fridge restock.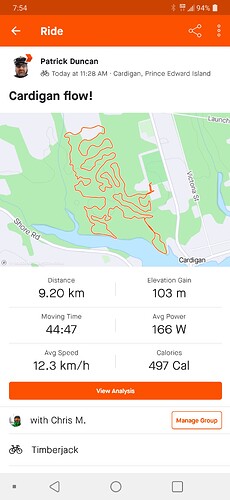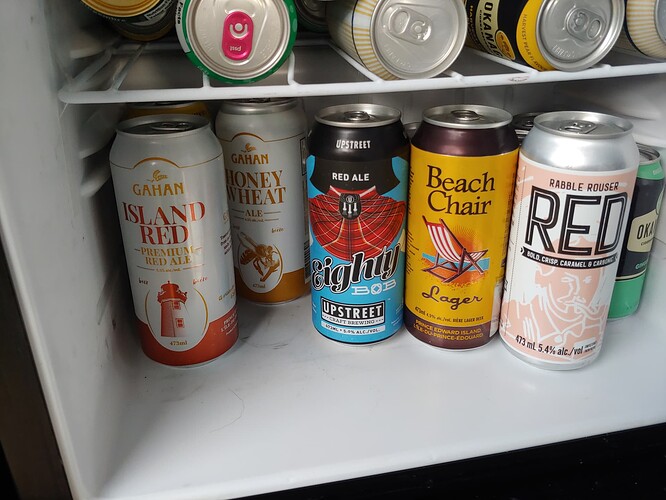 #ecmtb_roadtrip Fitzpatrick Mtn
This hill grows on me more and more, esp with bone dry roots!
Shout outs to:
-Deb's Hidden Cafe - a must stop for lunch every time
-Mountain Bike Trail Builders Pictou County (MTBPC) - Thank you!!
-Pictou County Cycle - for being super responsive and wrangling my derailleur back into working order for rest of day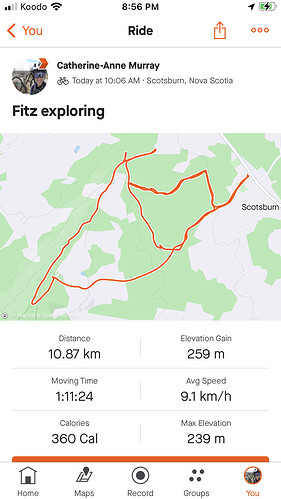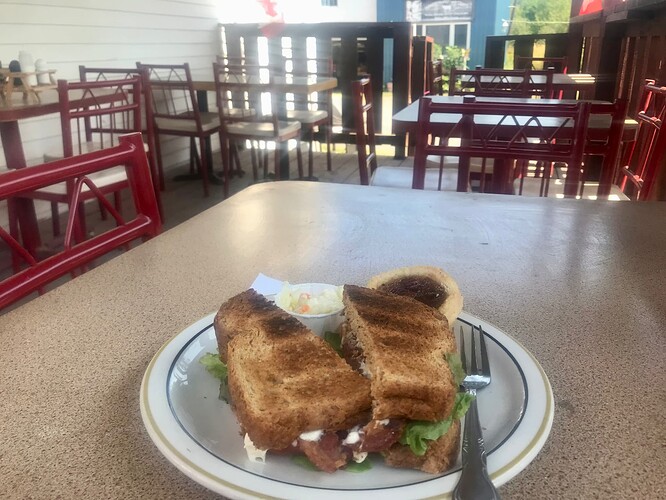 #ecmtb_roadtrip Keppoch - Plus Completist Bonus for NS
Shout outs!
Positive Action for Keppoch society (PAK), Corina's Icecream, aand
Stellarton's best kept secret Backstage brewery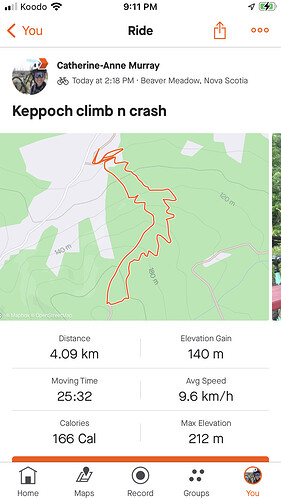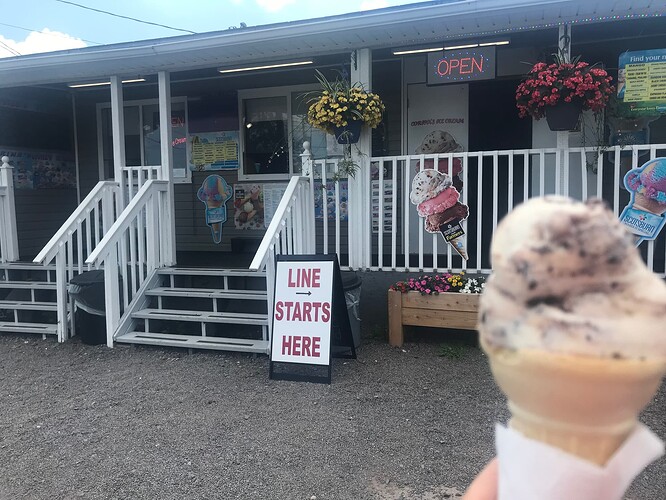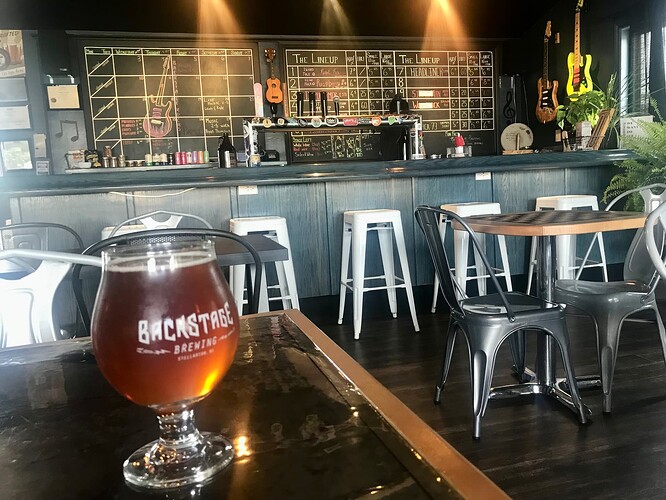 Will try not to hold a grudge against Chicken Cougar
Brookvale!
Shoutout to Bits Bikes Brews for the cinnamon bun and Americano.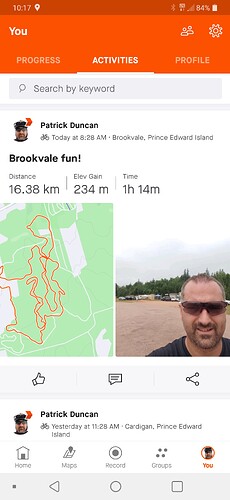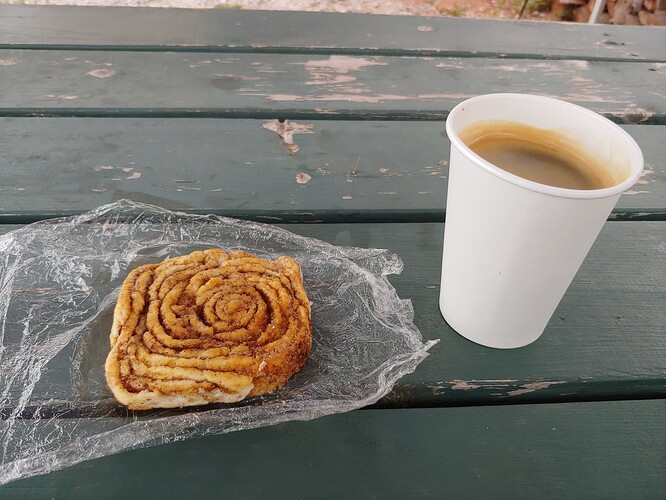 McIntosh Run; conquering my fear of the granite, one trail at a time! Feeling a bit more secure with my elbow and knee protection