We thought we'd go in a different direction this time around, with a stealthier colour scheme. Also, we are adding sponsor logos - Custom Clean Atlantic, Old Port Pub and Sportwheels have stepped up with generous donations to keep this site up and running.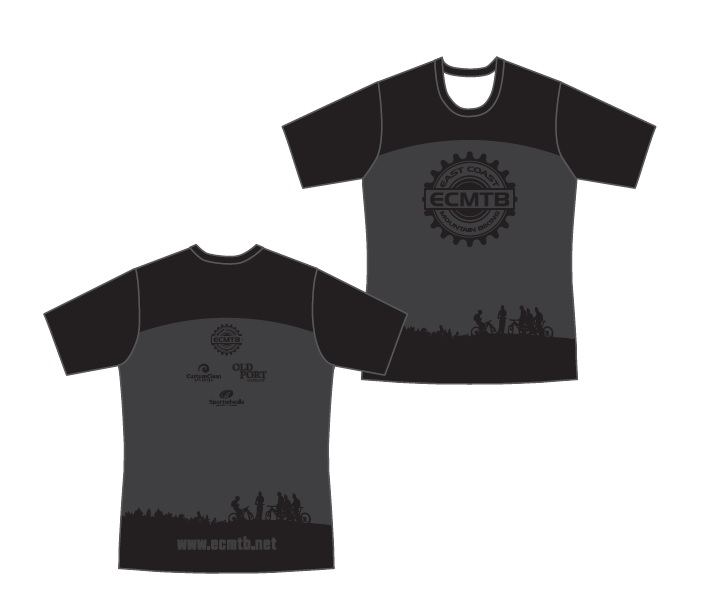 We have to pay for all the jerseys up front, so for everyone who has indicated they want one, if you could please pay as soon as possible that would be great.
All in, the price is $50 for short sleeve and $60 for long sleeve. Payment is to me directly as follows:
Email transfer - send funds to rollsateastlinkdotca with the security password "Jersey".
Cash - pay me in person at any of the group rides or trail builds, or we can arrange to meet somewhere another time. Any of the other leads can also take your cash and pass it along to me, if you see them first.
If you want to buy one please leave a comment in this thread with the following info: