Here's an interesting article comparing various spoke lacing patterns, associated spoke tensions, and impacts on wheel strength and longevity.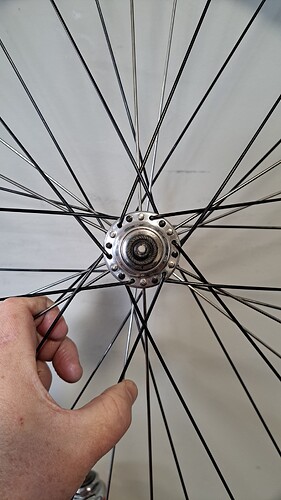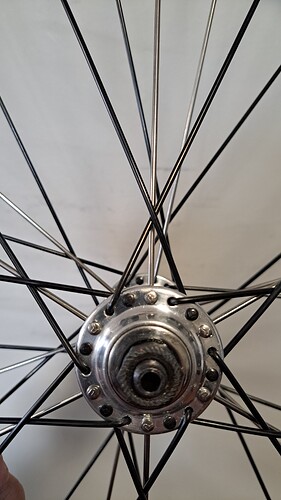 It doesn't mention the Crow's Foot lacing pattern. I don't think mixing radial and tangential lacing on each side has any practical advantages other than street cred at the local craft brewery or third wave coffee shop, but it looks cool and that's what really matters.
I used to like my radially laced front wheel. Never really considered the affect of disc brakes until now.
If you're interested in such things, "The Bicycle Wheel" by Jobst Brandt is a great book.
I've had a copy years ago. The technical information was way over my head. I remember interactions with Jobst on usenet (rec.bicycling), dude was my first experience with internet knob.
I used to have a set of twisted spoke wheels. Looked something like this.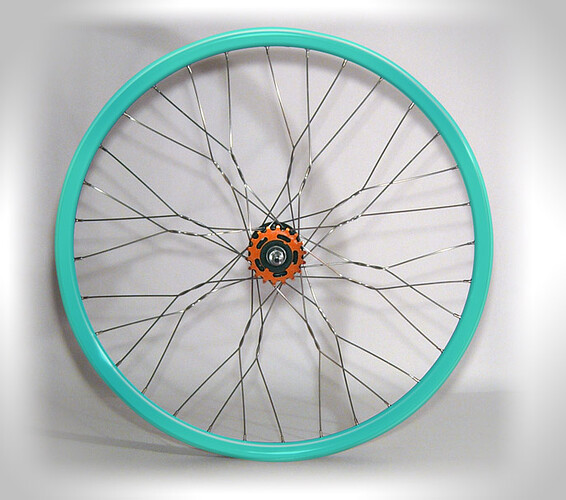 XT hubs (old school, before disk brakes) and mavic 261 rims. The spoke lacing was so stiff that after I wore out a rear rim, yay v-brakes, I was able to undo all the nipples, pull the hub and spokes out as 1 piece, and re-lace it to a new rim without having any spokes move.
My buddy that built the wheels said it was painful on the hands to build. He said it probably wasn't worth it to do again, but they were tough wheels, and he liked a challenge. I paid for his time to build them, and a case of beer for the extra hassle.
I've never been able to figure out the spoke calculation for twisted lacing. It looks.like a nice project for next winter though.
I seem to remember there was a set length added to the standard 3x pattern calculated spoke lengths. Something like 2-3mm longer.
I used to run a radially laced front wheel on my old CX bike, back in the canti brake days. It felt strong laterally, especially in the sand on the Hardwood Hills course where I saw a few wheels taco.